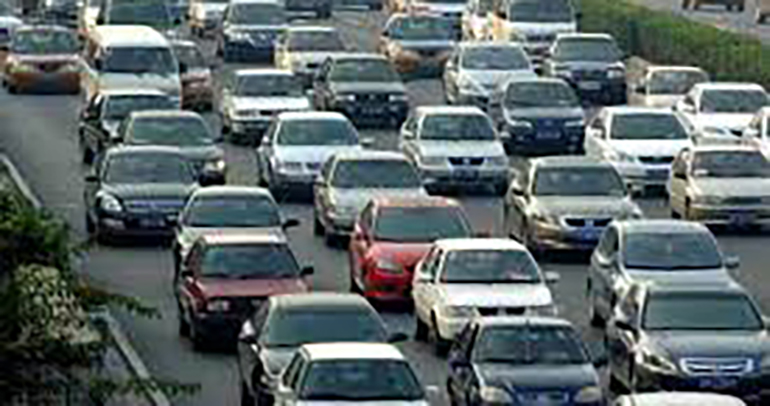 Samantha Zeitz
Greenhouse gases are talked about a lot these days but few people actually know how many emissions they're generating. A website called Map My Emissions allows you to see exactly how much emissions you're putting out into the world during your daily commute.
Romany Webb, a Climate Law Fellow at Columbia's Sabin Center for Climate Change Law helped create Map My Emissions to help raise awareness about how each person can help reduce greenhouse gas emissions. When you go to the website you can enter your current location, your destination, and your means of transportation. You're given the option of walking, cycling, public transit, or driving. Once your information is plugged in, the website tells you exactly how many pounds of carbon emissions your trip will generate in a solo trip and also annually.
Not only does the website show you how much emissions you're putting out into the world, it tells you how much it costs. Phys Org found that a 35-minute commute in a car would cost up to $144 annually in damages from climate change and emit 8.3 pounds of carbon dioxide. This includes factors such as changes in crop productivity and loss of life and property from natural disasters. However, for the same trip traveling by public transit, it would cost just $30 annually and only emit 1.7 pounds of greenhouse gases.
This website is a game changer because past websites only looked at the average emissions generated by different types of vehicles. Map My Emissions goes a step further by showing you exactly where you are using those emissions in your daily travels through enabling you to plug in your locations. If you want to see your impact check out
Mapmyemissions.com. The team behind the website is also working towards a similar concept with flights.