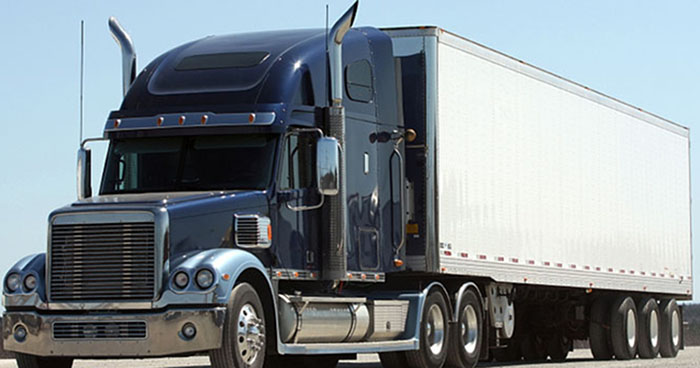 Teresa Madaleno
According to a recent study by Pemina Institute, the non-profit energy think-tank, freight or movement of goods account for close to eleven percent of Canada's greenhouse gas emissions. While this doesn't sound significant, as the country's economy grows, freight emissions are expected to rise well above those spewing from our own personal vehicles.
Often when environmental enthusiasts talk about a greener economy they forget about freight, but Pemina has warned that unchecked emissions when it comes to movement of goods by ship, truck, rail and air, could jeopardize Canada's ability to reach it's climate change targets.
The good news is that both the trucking and marine sector are paying attention. Officials in these industries are either moving or looking to move to lower-emission fuels and technologies. Due to international emissions regulations that are scheduled to come into effect in the year 2020 for shipping, large cargo and container ships will soon be forced to reduce sulphur emissions. The conversion demands create opportunity – a lot of it.
Fuel experts say about 70 percent of the worlds marine fuel is currently provided by 10 ports. If an operator can purchase an alternative or at a lower price in one port verses another, that is where they will likely bunker. Switching to alternative fuels can lead to as much as 30 percent lower emissions.
The trucking industry is also starting to employ more energy efficient measures. Many companies are replacing diesel with greener options and emerging big data solutions will further advance the efforts of truckers to lower their carbon footprint. Sparta Environmental Technologies recently acquired SuperNova Performance Technologies Ltd. as a way to help further the development of the Corporations Transportation division. SuperNova was initially establised to provide technologies to reduce greenhouse gas emissions in the transportation sector and expanded to include other markets as well.
The rail sector has been slow to move towards more efficient energy technologies. The Canadian National Railway has experimented with some new tools, but has yet to convert any locomotives according to reports in Business Vancouver. Since January (2017) Dutch electric trains have actually been powered by wind energy. It turns out that one windmill running for an hour can power a train for just over 100 miles. Officials with the national railway known as NS, hope to reduce energy used per passenger by 35 percent by 2020. Meanwhile, experts in the United Kingdom are serious about solar-powered trains.
So while it may be true that we have a long way to go in making our freight sector green, there certainly seems to be an appetite for new energy efficient technologies that can help improve the bottom line for many industries, while curbing climate change too.