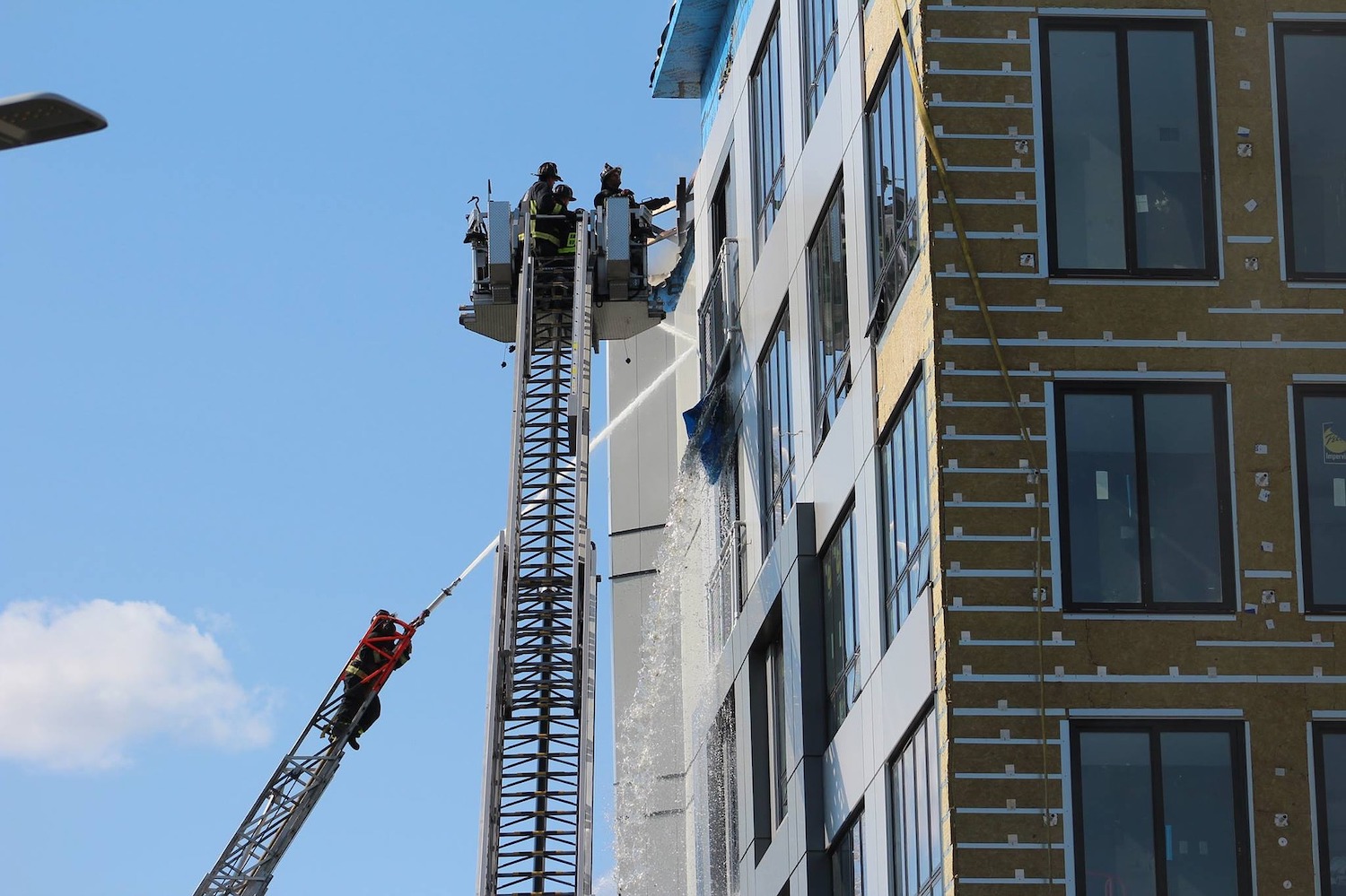 Jacqueline Mullin
When searching for a home or apartment it is easy to get caught up in the excitement of discovering the place that seems perfect, but the truth is we have to be practical and think about safety first. In the case of apartments, it is important to keep our eyes and ears wide open during our hunt for living quarters and that includes proper exit signage. This is where the landlord's duty comes in.
In Canada, a landlord has many responsibilities to the tenants of his or her building. First and foremost is ensuring the safety of the tenants. A landlord-tenant relationship is a partnership that is based on ongoing communication between the two parties; a tenant must alert a landlord to required repairs or situations that are unsafe, while a landlord must respond promptly with a solution.
In order to avoid liabilities in the case of a fire, property owners/managers must ensure that older buildings have been retrofit to meet current provincial fire codes and municipal bylaws. Proper lighting and directional signage, such as safety exit signs in the hallways and exits at the end of each hallway, laneways, sidewalks, as well as in the parking garage are crucial elements of all emergencies, especially fire escape plans. Additionally, having the evacuation plan posted in high traffic areas, such as the lobby or the laundry room, as well as in all hallways and each apartment are deemed to be best practices.
Regular maintenance of alarms, emergency lighting and sprinkler systems in high-rise buildings are a must. Having common areas clear from obstruction with proper visible signage for quick exit paths and all fire exits, including doorways, halls and stairways, fully accessible at all times are key elements of emergency preparedness.
When looking for a home, a tenant must be informed of the landlord's responsibilities and search for a place where the landlord is compliant with all health and safety rules. If you think you have found a place you like, its best to walk through an apartment with the landlord, along with a checklist in hand, to record the condition of the apartment before actually renting it. Bringing a video or regular camera to document any problems during the inspection is also helpful. This will serve as concrete documentation and eliminates the potential for future arguments. Deficiencies in fixtures, windows, doors, locks, electrical outlets, and ceilings are key areas to examine before signing a rental agreement. It's important to note the presence of working smoke detectors, thermal detectors and sprinkler switches. Remember to take a close look at the hallways of apartment buildings as well. You want to make sure that working exit signs exist and stairway access is easy in case you do need to escape quickly.
When health and safety is at stake, you can never be too careful.