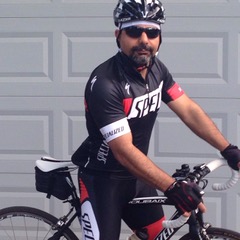 Bicycles were first introduced in the late 19th century and since then have been used for leisure, as well as by mail carriers, police, messengers, paramedics, and general delivery services. Today, Netherlands is the country that has the largest number of cyclists in the world; however, lately other countries have been giving the Netherlands a bit of competition. This is good news for the environment.
In Amsterdam, which is the capital of Netherlands, 50 percent of commuting is done on bicycles. Germany, Sweden, and China also boast a lot of cyclists. Now, North American cities are being dominated by bicycles. The coronavirus, shelter-in-place orders, and an increase is social activism may be the reason, but the fact is, with fewer cars on the road, it means less pollution.
Car vs. Bike
According to data released by The European Cyclists Federation, there is a stark difference between use of a car and use of a bicycle in terms of pollution. When taking the production, as well as fuel into account, a car releases roughly 313 g of CO2, whereas a bicycle, including production plus rider's food (energy produced to help cyclist propel the bike) releases around 16 g of CO2. The amount a bicycle releases varies based on diet. For instance, red meat has a higher carbon footprint. Regardless of what you might eat, you can see that there is a sizeable difference.
Eco-Counter, a Montreal-based engineering company that designs and provides bicycle counters has reported that from March through mid-June 2020 U.S urban ridership experienced a 21 percent increase compared to the same time period last year (2019).
The
Crank & Sprocket Bicycle Co.
 is a small bicycle shop in Orillia, Ontario, Canada. The business was established in 2016 and quickly developed a reputation for friendly, efficient service. When the pandemic hit, it went from steady business to overwhelming demand for products and repairs. Co-owner, Tristan Spurr carefully devised a safe zone in the parking lot of The Crank and Sprocket shop to protect the onslaught of customers.
"We have a good-sized parking lot, so customers are nicely spaced apart and we don't have people coming into the shop to browse around. We also have a tent in the parking lot. One of our associates comes out and talks to the customers one-by-one from an appropriate distance. With two mechanics; myself and one other working long hours, as well as a very good front-end person, we are able to serve our customers pretty well," Spurr said during a phone interview in early July (2020).
Quality and good service are known to be paramount to Spurr, so his customers are usually "patient" if they have to wait a couple more days for repairs to be completed. The situation in larger cities is a bit different. For instance, in some cases, customers are now having to wait three weeks for repairs to be done. Right now, Spurr and his staff are working six days a week on repairs and have a turnaround time that is usually under two weeks.
Given the widespread cancellation of sports programs and the closing of some community centres, bike riding is one of the few outdoor activities that both kids and adults can safely participant in. The fact that cycling is good for human health and for the planet is a definite upside. What is also promising is the fact that many who have just taken up cycling for the first time say they are determined to stick with it long after the COVID-19 restrictions are lifted. This isn't just good news for businesses like The Crank and Sprocket, it's good news for all of us since fewer cars on our roads means we can all breathe easier.
Here's a brief summary of why we should all consider cycling:
• Bicycle riding uses minimal fossil fuels, thus reducing pollution
• Bikes reduce the need to build, service and dispose of cars, thus reducing energy use
• Bicycle riding conserves roadway and residential space, thus providing opportunities for less concrete and more plant life in urban areas.
• Bicycle riding promotes good health
One study published in the journal Environmental Health Perspectives shows that replacing just 12 percent of short car trips with bicycle trips could add three to 14 months to one's life.
Please keep in mind, if you are taking up cycling for the first time, injuries and accidents are a possibility, so familiarize yourself with road safety and best cycling practices. Cycling is good for the environment, but you also need to put your personal safety first.
A side note: The photo in this blog is Bob Noori, Executive Director of Business Development for Sparta's e-waste recycling branch. He's an avid cyclist, who uses his past-time to not only be kinder to the environment but also raise much needed funds for charity through bike-a-thons.