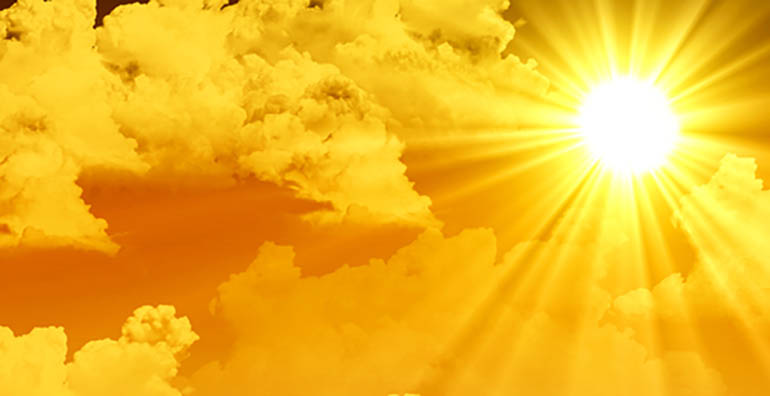 Jacqueline Mullin
It is no secret that airplanes create an enormous amount of greenhouse gas emissions, but what about the airports themselves? Baggage carousels, on-site restaurants, elevators, etc. all need electricity to operate, which is why airport managers around the world are setting their sights on renewable energy options that not only help the environment but also have a positive impact on their bottom line.
India's Cochin International Airport was the world's first facility to go entirely off the grid. The seventh busiest airport in the country achieved their goal of running entirely off of renewable energy by building a 45-acre solar plant. Utilizing vacant land near the airport, the solar power captured from the solar panels not only provides the required 50,000 kilowatts of power needed to run the airport but also generates a small amount of excess power that is transferred to the general electric grid.
In a recent article published online by CNNMoney, it was reported that Cochin International Airport's USD 9.3 million initiative is expected to prevent the creation of over 300,000 metric tons of greenhouse gas emissions. Moreover, the airport has eliminated their electricity bill thereby allowing them to anticipate recouping the cost of becoming a solar powered airport in approximately six years.
South Africa's George airport has also taken the leap to solar power. While not fully reliant on renewable energy, Beatrice Debut of Phys.org reports that the switch to solar as their main source of power has allowed the facility to cut their electricity bill by almost half.
For George it is clear that money was not the driving force behind the desire to become a solar powered airport. The 2,000 solar panels currently capturing solar power have allowed the airport to not only reduce their carbon footprint but also supply the general power grid with clean energy. This success is shared with airport users via a computer screen placed in the airport, allowing the initiative to not only have a positive impact on the planet but potentially prompting some passengers to consider the aviation industry's environmental impact.
As the success being experienced by the world's current solar powered airports spreads, so too does the hope that other facilities will follow their lead and begin exploring the possibility of building solar systems of their own. By making the switch from fossil fuels to solar power, airports create opportunities for positive change that can have long-term environmental impact.