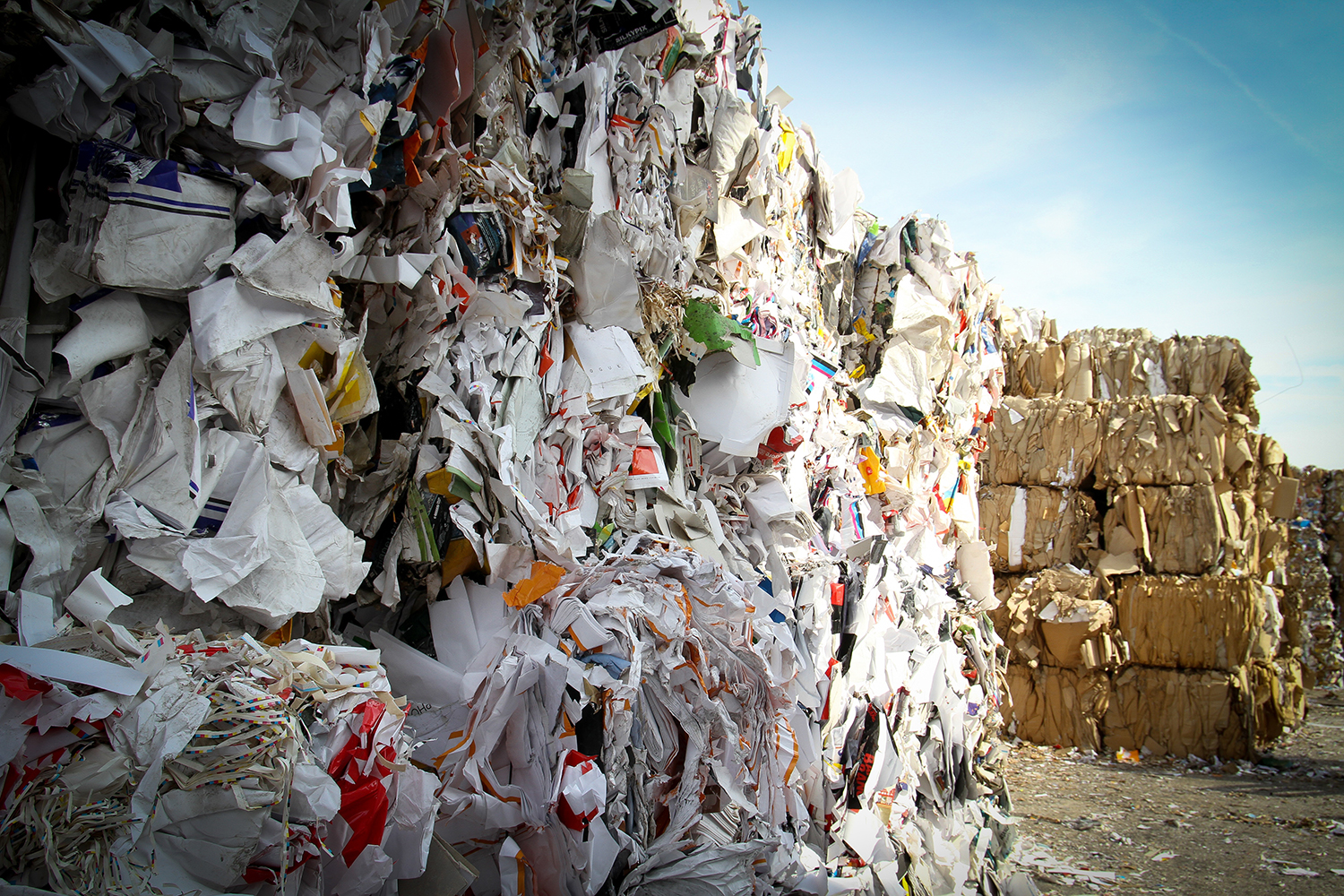 Samantha Zeitz
Taiwan is surprising the world with their impressive recycling efforts. You can even find a wide variety of structures and buildings made from recycled material right in the heart of Taiwan's capital.
Greenbiz recently reported that thanks to Taiwan's world leading recycling programs, 55 percent of household and commerce trash, as well as 77 percent of industrial waste is recycled. This is what makes the island country the perfect place for Miniwiz to set up shop. Miniwiz is a company that upcycles from post-consumer waste. One of owner, Arthur Huang's latest projects is called the Polli-Brick, a translucent, honeycomb-shaped polyethylene panel made from plastic water bottles. These bricks were even used in the construction of the impressive nine-story EcoARK pavilion exhibition hall.
Although the Polli-Brick is made from plastic bottles, Miniwiz isn't restricting itself to only one material. Huang told reporters that his team has tested over 1,200 different waste materials to determine their mechanical properties. The company has also found potential in aluminum cans, shoe soles, and even cigarette butts, to produce building materials and more.
As important as their efforts are, they wouldn't be able to achieve them without the help of the Taiwanese citizens. Taiwan wasn't always so conscious about recycling. In 1993, only 70 percent of the islands trash was collected and almost none of it got recycled.
These days the citizens have to use government-approved blue bags for contrast against any other bag that is suitable for recyclable materials like glass, aluminum, and paper. Volunteers and officials are also available to help ensure people are sorting their garbage properly. Trucks collecting waste and recyclables circulate twice a day making the process much easier for citizens. For those who miss the trucks, there are smart recycling booths that connect to a person's mass transit access card, adding funds in exchange for recyclable bottles and cans.
From barely recycling at all to having one of the highest recycling rates in the world, Taiwan is now setting an example for other parts of the world.