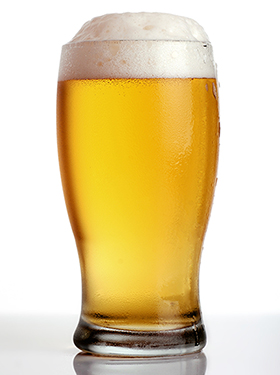 Teresa Madaleno
Breweries like Brooklyn Brewery in New York, Sierra Nevada in California and Orion Breweries located in Japan may be leaders in their industry when it comes to sustainable energy practices, but more breweries of all sizes, are seeing the benefits of caring for the environment.
Fremont Brewing, a small craft brewery in Washington State is going all out in its continuing efforts to be kind to the planet. They are using Seattle start-up, Impact Bioenergy to improve waste disposal. How? Impact Bioenergy delivered a HORSE to Fremont Brewing. Not your typical animal, it's actually a high solids organic waste recycling system that has been given the name HORSE for short.
Yeast and grains from brewing are usually disposed of, but the HORSE takes in the waste and in approximately 30 days produces renewable energy and fertilizer from it.
This process of developing fertilizer and power is getting a lot of attention. Local foods banks in the Fremont area are expected to use the HORSE in the near future.
Before implementing the waste recycler, Fremont Brewery replaced over 600 fluorescent bulbs and replaced them with LED lighting in their Ballard production facility, they heat water in their hot liquor tank with steam they generate on site, as opposed to using gas; are part of the Forterra's Evergreen Carbon Capture program, and take part in the Seattle City Lights Green up program, which is essentially a group of green minded businesses leading the charge when it comes to renewable energy.
The majority of Fremont beer is packaged in cans because as the management point out "it contains more recycled material than glass". Furthermore, cans weigh less, which means transportation to and from their facilities' produce less carbon emissions.
Companies like Fremont are being noticed. Fremont received the Washington Manufacturer of the Year Award in 2015, but continues to look for ways to improve production and sustainable practices.