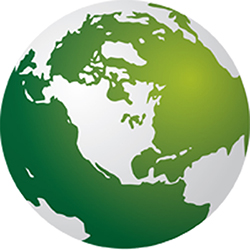 Teresa Madaleno
We all want the best for our pets and now a Boulder; Colorado pet company has found a way to help us be good to Fido and to the planet at the same time.
Only Natural Pet recently announced that its PowerFood dog and cat food line manufactured and Distributed in 2016 is one hundred percent carbon neutral.
In a news release, Only Natural Pet explained that they are able to call their pet food carbon neutral due to a partnership with Carbon Credit Capital, a company that analyzes the energy that is
consumed during the ingredient processing, manufacturing, packing and distribution of products – a company that is able to offer carbon offset credits to be purchased by companies and brands.
The funds from purchased credits are donated to climate improvement projects to help offset carbon emissions. It is a concept that is fairly new to the consumer packaging goods industry and specifically the pet food sector.
"We're thrilled to be a leading pet food brand that is applying these innovative practices to help improve our environment," Marty Grosjean, founder and CEO of Only Natural Pet told Business Wire.
Environmentally conscious pet owners can find the carbon neutral pet food line at PetSmart in the United States, as well as online. No word yet on if the product will be made available in Canada or other parts of the world.
The Only Natural Pet carbon neutral production efforts has enabled the company to select a sustainability project in Brazil that will help preserve the Amazon forest at risk of being deforested. It's a project that has the potential to prevent more than 22 million tons of greenhouse gas emissions from being released into the atmosphere over the course of its lifetime.
Only Natural Pet uses wind power, carbon-neutral shipping, sustainable packaging, and has a zero waste goal at all of its facilities. To learn more about Only Natural Pet go to http://www.onlynaturalpet.com/store/BoulderStore.aspx