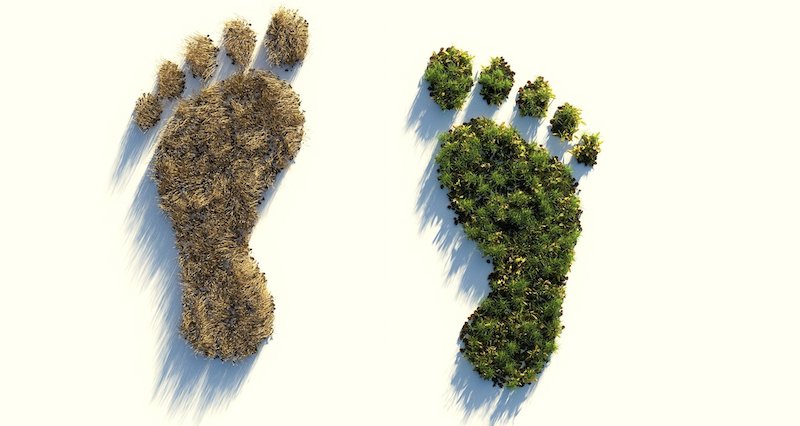 – Teresa Madaleno:
While COVID-19 still dominates the headlines, climate change is also top-of-mind. Even in some U.S states where skepticism about the climate crisis has run deep, people are starting to realize and admit that the climate emergency is real.
Texas is the leading energy-producing state in the U.S and according to the University of Houston Hobby School of Public Affairs, many Texans have shifted their attitude when it comes to global warming. The University's research shows that about 80 percent of Texas residents now believe climate change is really happening.
The research pointed out that while many Americans who were non-believers before are coming around, their knowledge about climate change solutions is limited. Of those surveyed in Texas, two-thirds said they felt oil and gas companies need to adopt "carbon management technologies".
Despite the chaos created by the COVID-19 pandemic, Canadians still consider climate change the number one "extremely serious" issue. A study released by the Canadian Nuclear Association (CNA), indicates that 8 out of 10 Canadians consider climate change very serious while 88 percent feel they have been negatively impacted by climate change. Furthermore, Canadians want immediate, decisive action to curb global warming. In fact, 86 percent have said they want the government to invest in clean technology.
"The fact that COVID-19 has had a devastating global impact and yet Canadians are seriously concerned about climate change is huge and tells us that we are on the right track with our technologies," Sparta Group President, John O'Bireck said during the second wave of the pandemic in Ontario.
Sparta has always maintained that climate solutions do exist, it is just a matter of whether governments, businesses and individuals have the will to try them. While Sparta primarily focuses on reducing the use of fossil fuel through the optimizing and transforming of energy, the Canadian company realized it had a responsibility to help tackle the challenges posed by the Coronavirus. They developed specific COVID-fighting tools for the trucking industry, a sector they were already focused on helping in terms of energy efficiency. Some of those tools have now been extended to other industry sectors. In the meanwhile, Sparta continues to work through its various divisions to address the climate crisis.
Many environmentalists, scientists and engineers have pointed out that there are literally hundreds of different solutions that have been designed to tackle climate change. There is no one magic solution, which is why company's like Sparta have developed multiple solutions for multiple industry sectors. They have also used their social platforms as a way to encourage the public to change their behavior since 97 percent of climate scientists believe that a great deal of global warming is due to human activities.
"The problem is real, but we can all make it better with the choices we make. As a company, we are focused on helping the commercial and industrial sectors lower their carbon footprint, but as individuals we all have to do our part to curb emissions, just as we all have to do our part to fight COVID-19," said, O'Bireck.