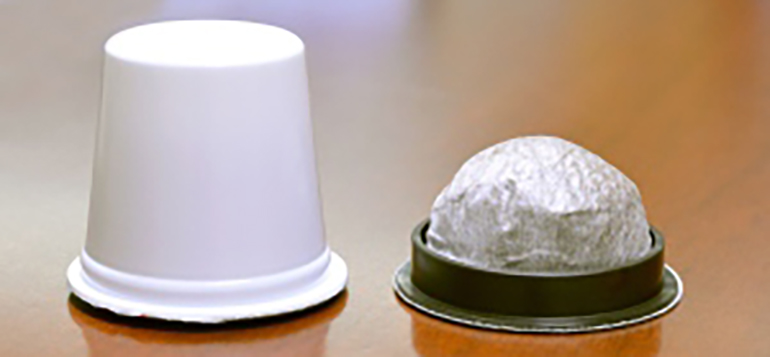 Teresa Madaleno
Who doesn't love a morning cup of coffee? People living in Finland certainly do. Finnish residents are among the world's biggest consumers of coffee ranking number one on the top 50 Coffee Consuming Countries List according to the caffeineinformer.com. Canada ranks around 19th, while the United States is close behind in 22nd place.
In recent years the coffee pod has made our morning cup of java easier to produce a single serving, but the problem is that those paper and plastic containers fill up landfill sites. Last year, Toronto based Club coffee produced a coffee pod that is 100 percent compostable, which means the whole pod can be dropped into the municipal green bin. Recently, Seattle based, Cedar Grove Composting announced it would accept the Club Coffee pods. The CEO of Club Coffee told Renewable Magazine that this decision to take the pods is a "major step forward in making 100-percent compostable pods the clear choice for people who want quality coffee and single-serve convenience without the waste of conventional plastic pods."
The idea that the pods need to be removed from our waste stream is catching on. GoJava.ca is another Toronto company that was formed to deal with the overwhelming number of coffee pods that make it into the trash bin. Eugene Ace and Evan Birmann developed GoJava.ca; a company that both delivers coffee and picks up discarded pods from office buildings. Those pods are diverted from landfills and turned into other products like plastic lumber for benches and playgrounds. You can place an order online and a GoJava rep will deliver coffee pods right to your door and pick up your used pods at the same time.
GoJava has a strong sustainability policy so they don't just recycle coffee pods. Check out their website to find out what else they pick-up and reuse. http://gojava.ca
Companies like Club Coffee and GoJava.ca are reminders of how convenience also needs to be sustainable. The next time you enjoy a cup of coffee give some thought to where that pod might end up.