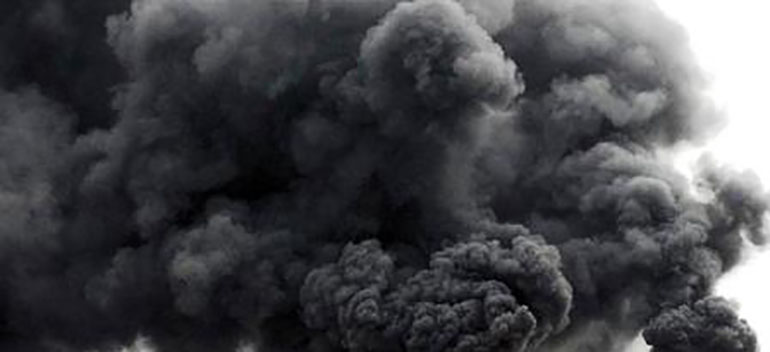 Teresa Madaleno
It has been a long time coming, but the Canadian government is finally planning to introduce new regulations for diesel-powered generators – a move that should help with the black carbon problem in the Arctic.
The regulations will match the American standards set out a decade ago and are part of the country's efforts to reduce greenhouse gas emissions under the Paris climate change agreement.
How is black carbon produced? It comes from the incomplete burning of fossil fuels. It is considered the third biggest contributing factor to global warming after carbon dioxide and methane. Black carbon, which is a component of particulate matter, is dangerous to humans due to its tiny size. We are able to breath in black carbon deep into our lungs and bloodstream. Research suggests it can cause cardiovascular and respiratory disease, as well as premature death. Black carbon is not only harmful to humans; it is detrimental to ecosystems and can reduce agricultural productivity.
While the Canadian Press has reported that diesel-powered electricity generators aren't a big part of Canada's black carbon emissions, they are a significant contributor in the North where engines operate 24/7 in order to maintain off-grid electricity generation. These generators tend to be close to homes and schools. As it turns out, diesel is the main source of power for over 200 remote communities across Canada.
The new regulations for diesel generators will come into effect sometime in 2018. In the meantime, solar power is also being promoted in remote northern areas of the country. Even though winter creates some limitations when it comes to solar, summer in many northern regions provides for more solar potential than some regions in the south.