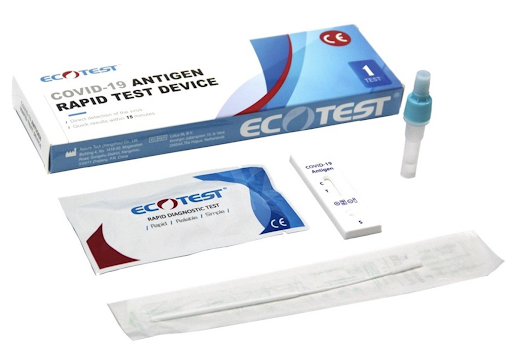 – Lane Simond:
Lately, there has been a mad scramble by both business owners and the average citizen to get rapid tests. We've heard all kinds of stories about people on the hunt for rapid antigen tests as the Omicron variant spreads. Sparta Group has been saying for over a year now that rapid testing should be a key tool in the fight to contain COVID-19.
"We knew that from a business perspective, rapid testing was a good added layer of protection, so we secured a relationship with an established supplier of health Canada authorized rapid test kits and incorporated them into our COVID-19 Workplace Safety Program," said Sparta President and CTO, John O'Bireck
It took a while, but the Canadian federal government eventually developed a rapid test plan to accommodate employers who want and need rapid test kits, but many business owners find the system cumbersome. After filling out paperwork to express interest in the kits, an employer's request is evaluated and then they are directed to a pharmacy or other authorized organization to get the free kits. Meanwhile, many pharmacies are reporting they are running out of kits.
As a result of the huge demand for kits, there are now many individuals selling boxes of the tests online for outrageous prices. While Sparta does have to charge for their kits, they are not in the business of gouging business owners.
"It's in the best interest of everyone that business owners get these kits for their employees, and while we can't give them away, we can offer them to business owners at a reasonable price. We aren't looking to get rich off rapid tests. We just know it must be part of a broader solution we offer. Unscrupulous people who buy rapid tests then raise the price should be ashamed of themselves," stated the director of Sparta's health division, Jason Smith
Sparta's rapid test kits are a tool associated with Sparta's Workplace Safe Entry Program. It's a system that screens people for symptoms linked to COVID-19 in a matter of seconds by simply having each individual walk through a special archway. If someone's screening is positive, as indicated by a red light, they are then directed to take a rapid test.
The province of Ontario recently announced it was going to "crack down" on unscrupulous individuals selling boxes of rapid tests online for exorbitant prices. In fact, any individual caught reselling tests at an unfair price could face a fine of $750. If summoned to court and convicted that fine could climb to as much as $100,000. Police are already investigating several cases across the province.
If your company has questions about rapid tests, contact Sparta.