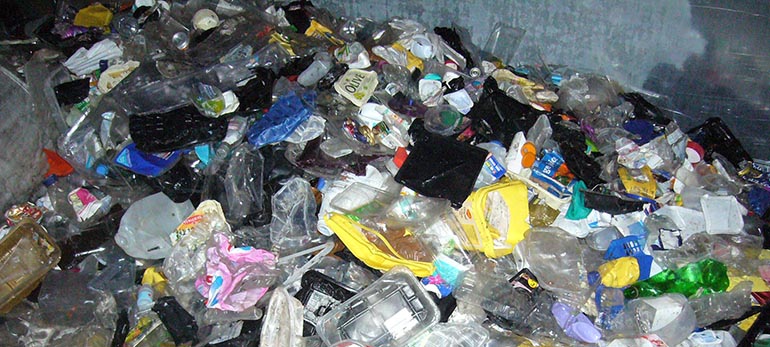 Samantha Zeitz
Simple changes in the textile industry can lead to cost savings and a cleaner environment – changes like regulating air-fuel ratio in boilers and setting up heat exchangers using warm waste water. Some fashion experts are going even a step further by developing or using renewably sourced materials to create durable, trendy fashions.
Unifi Inc. is a North Carolina based producer of textiles that are used by the world's leading brands and retailers. The company executive decided to join forces with a biosciences business to create a high-performance, renewably sourced garment insulation.
Unifi Inc. partnered with DuPont Industrial Biosciences. The two combined DuPont Sorona polymer and Unifi REPREVE to create the garment insulation. DuPont Sorona uses 30 per cent less energy and produces 63 per cent less greenhouse gas emissions than Nylon 6. It's also made from 37 per cent renewable plant-based ingredients.
REPREVE is a high-quality fiber containing recycled materials like plastic water bottles. Unifi transforms plastic bottles into certified fiber that can be used in thousands of fabrics. At their processing center in Reidsville, North Carolina, they clean and cut down the plastic bottles into small pieces called flakes. Flakes can then either be transformed into renewable textiles or other products like food-grade packaging, shoes, and more.
The North Carolina Zoo awarded Unifi Inc. its 2017 Paw of Approval for REPREVE, their eco-fashion line. The Paw of Approval award is meant to highlight and reward earth-friendly businesses. Since REPREVE was introduced, over five billion recycled plastic bottles have been processed into their products. On top of its recycling benefits, REPREVE reduces the need for refined crude oil, which is needed to make synthetic fibers. The production of the fibre also uses less energy and water, and produces less greenhouse gas emissions compared to virgin fibres.
DuPont and Unifi say that customers won't have to sacrifice comfort for eco-friendliness. The clothing is said to be fast drying, soft, and retain its shape even after washing.