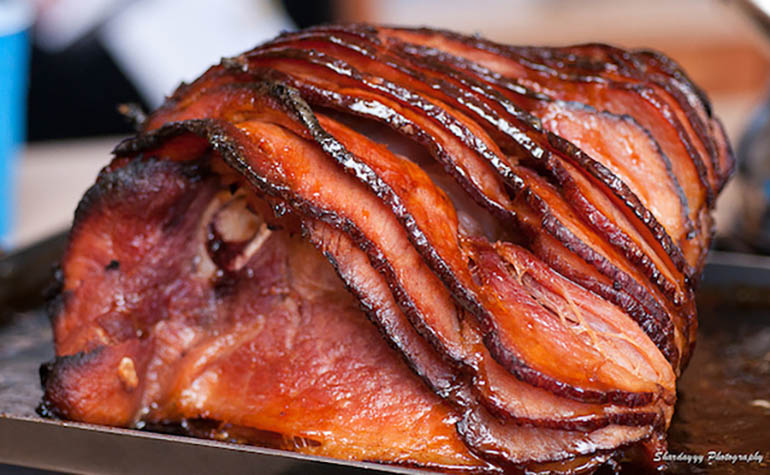 Jacqueline Mullin
It's hard to imagine food waste from ham being successfully converted into fuel to power a car, but it seems it's happening.
With the ever-increasing need to reduce mankind's impact on the planet, organizations and individuals alike continue to look for creative ways to reduce the amount of waste we produce. In an attempt to do their part, Finnish chemical enterprises has launched the Kinkkutemppu campaign (or in English, the Christmas waste campaign), which aims to create diesel from ham fat.
An initiative brought forward by the northern European oil refining and marketing company Neste Corporation, Finland's Christmas waste campaign will use technology already available at Neste's Porvoo refinery to turn the grease created during the cooking of ham into diesel. They estimate that one ham will get a driver three kilometres.
The Christmas waste campaign falls neatly within Finland's policy to reduce the country's reliance on fossil fuels. Long recognized to be a leader in the creation of alternative sources of energy, the current government has committed to employing renewable energy to meet half of the country's energy needs by the year 2020. The approach not only addresses the desire to reduce the greenhouse gas emissions, it also allows the country to move closer to their goal of achieving energy independence.
The amount of food waste generated daily is a popular topic of discussion around the world. Finland's Christmas waste campaign hopes to not only address this issue, but to create a charitable opportunity. "This Christmas, excess fat will do good deeds as we will donate the fuel volume manufactured through the waste fat campaign to charity. Our objective is that we can produce enough fuel to travel three times around the globe," explains Simo Honkanen, Senior Vice President, Sustainability and Public Affairs, Neste.
With approximately 40 fat drop off points located around the country and the support of many organizations, food stores and private citizens; the campaign is sure to make a positive impact.
Burning fat to make fuel promises to not only reduce the amount of food waste generated in Finland over the holiday season but act as an inspiration to other companies looking to make a difference.