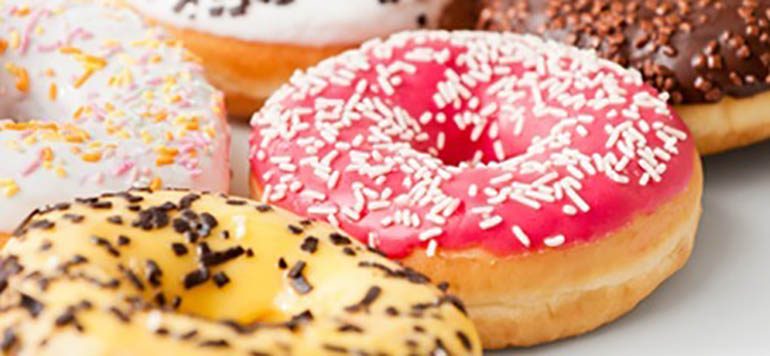 Sam Zeitz
Donuts are known for not being the healthiest of snacks, but oil refinery, Neste and Frazer Bakery; a leading bakery in Finland, are working together to put the extra fat from this tasty treat to good use.
As a part of their Doughnut Trick campaign, Frazer Bakery will be donating the waste oils from their May Day donuts so that it can be transformed into Neste MY renewable diesel. For every three donuts fried, the oil used to make them can provide enough renewable diesel to drive approximately one kilometer. Finland motorists have access to this fuel at multiple gas stations in the capital region. Not only will this campaign help the environment, the value of the fuel will be donated to the Finnish chapter of the charity SOS Children's Village International, an organization that has been protecting the rights of children since 1949.
The Donut Trick campaign was created to get citizens of Finland to think about the potential of a circular economy and recycling. In addition to their own efforts, the companies are also reminding people who like to make homemade doughnuts how to properly dispose of their waste frying oil. For those who aren't using the fatty oils for energy, it should end up in the compost or mixed waste. It should never go down the drain.
May Day is a celebration of spring and fertility. When the holiday comes around, doughnuts sales in Finland increase significantly. Up to 16 million doughnuts are consumed every year. To put it in perspective, this would be equal to every person in Finland eating three doughnuts.
This isn't the first-time Frazer Bakery has used their waste for good. When the Doughnut Trick campaign isn't running, their waste oil is reused as raw material by the asphalt and soap industries. Neste has also been doing their part to keep Finland green. They are already responsible for recycling all the fat in the meat industry, as well as other industries to make their renewable diesel.