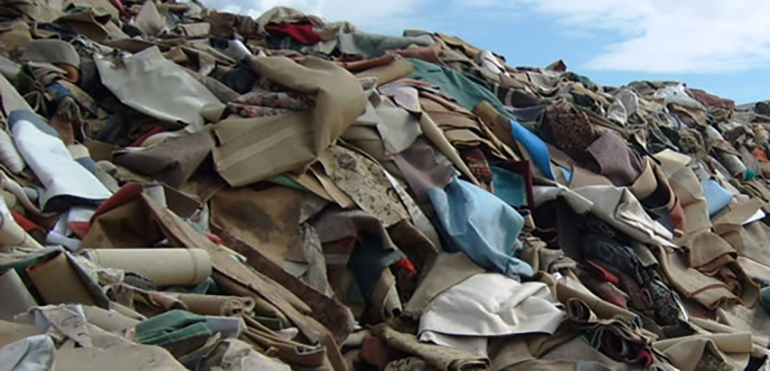 Jacqueline Mullin
When re-modeling a home or office, the final resting place of the unwanted carpet is not always top of mind. However, carpet-recycling companies in the UK and the U.S.A. are illustrating the strong support for initiatives diverting carpet from landfills and the growing popularity of greener carpet manufacturers.
According to the United States Environmental Protection Agency (EPA), approximately four billion pounds of carpet waste enters U.S. landfills each year. The size and composition of carpet (including the under-padding, etc.) make disposing the unwanted product difficult and limiting in terms of recycling options.
As the desire to reduce the negative impact of carpets increases, so too does the demand for manufacturers to offer greener carpet options.
In order to help consumers navigate the process of identifying and purchasing greener carpet, the EPA provided a number of factors to consider:
• Durability – It is important to consider the volume of traffic the carpeted area will endure to ensure that the carpet will not need to be replaced quickly.
• Installation – Selecting low-emitting adhesives reduces some of the potential health concerns associated with carpet.
• Education – Discussing the environmental certification of, and the energy and water use reduction practices implemented by manufacturers helps consumers identify greener carpet manufacturers and allows them to support greener carpet companies.
A large component of the greener carpet industry is carpet recycling. With mandates of diverting carpet from landfills, organizations such as Carpet Recycling UK (CRUK) are boasting higher than expected carpet recycling rates and developing alternate streams for the unwanted product. "Diverting waste carpet from landfill is now firmly established with new recyclers focusing on this material stream and existing recyclers adding capacity based on increased demands from local authorities and waste management companies" explained CRUK Director, Laurance Bird when speaking to the online journal, CIWM.
The impact of consumer education through widely publicized communications highlighting the potential impact carpet recycling can have reaffirms the importance and overall impact of practices diverting carpet from landfills. Removing the product from the waste stream is no longer a dream, but a reality that is quickly gaining momentum.