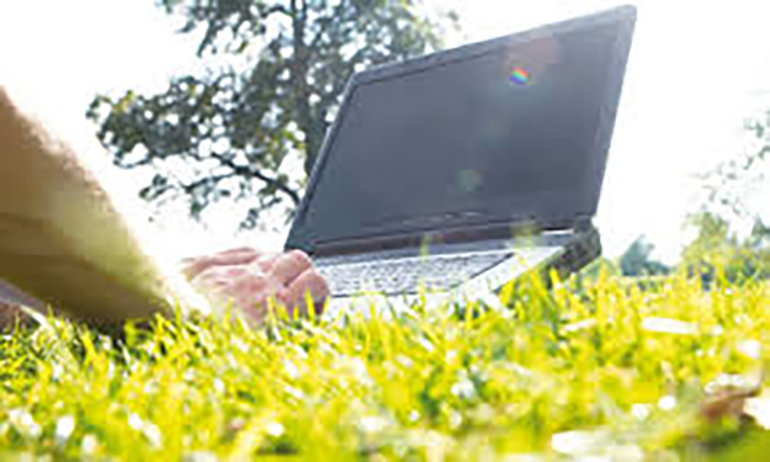 Teresa Madaleno
A short time ago the idea of working from home was considered outrageous, but from 2000 to now, at home workers have been one of the biggest growing sectors in North America; with over a 69 percent increase in home office workers. But as human nature would have it, we want more.
Gazing out the home office window conjures up dreams of being able to take the computer, printer/scanner, and every other business tool out to the backyard, the park or wherever to conduct the days business. Imagine having a close-up view of the world as you toil away. The idea is not so far-fetched.
Neste, a world leader in the production of renewable diesel has developed a product concept called, Greenpod that could allow you to take your work to inspiring public places and still enjoy both privacy and the important connections of your usual office space.
Resembling a capsule, Greenpod would be made out of renewable materials and could be used for either work or leisure. It's possible that a prototype will be ready by the spring of 2017. According to Neste, the pod blocks out noises, reacts to changes in the weather and automatically charges devices. It also gives visitors access to their work files through an advanced facial recognition system.
The premise is that Greenpod can make public spaces more versatile and allow those who might have issues like allergies or other reactions to pollution, the opportunity to enjoy the outside more. The company's communications and marketing team has said that the project really stems from looking at ways to use renewable materials in the production of goods and services.
Check out this product concept video on YouTube to get a better sense of what the Greenpod might look like.
https://www.youtube.com/watch?v=R3n9PHLBrk4
While the concept begs a lot of questions, including infringement on local bylaws, how you set-up and transport a pod, etc., who knows, maybe Neste will add Greenpods to their success story and we will be seeing them in our green space sometime in the not-so-distant future.
Neste operations have received recognition in the Dow Jones Sustainability World Index and the Global 100 list of the world's most sustainable companies.