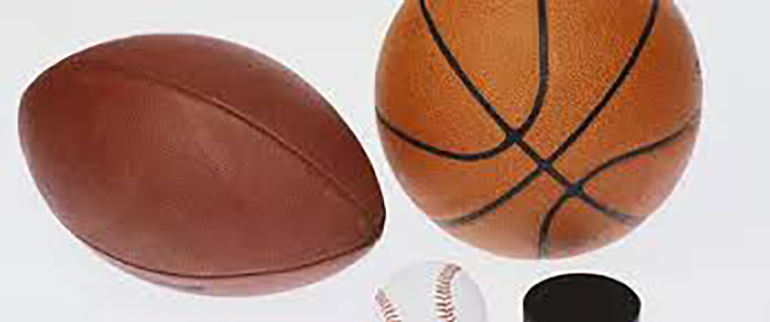 Samantha Zeitz
Sports are good for our wellbeing so why can't they be good for the environment, too? Some big sports brands have recently risen to the climate challenge and are embracing new sustainable models.
A number of professional sports leagues have been working towards a more sustainable model. Those leagues include the NHL, the NFL and the MLB. The NHL Green, a branch of the NHL, is supporting sustainable innovation and community development. In doing so, they hope to protect natural resources and improve environmental sustainability.
According to Inc. Magazine, the NFL has been trying to reduce the environmental impact of the Super Bowl for years, as well as other games played throughout the season. To improve it's overall sustainability, the NFL environmental program has been working with local partners to improve solid waste management, recycling, prepared food recovery, materials donations, sports equipment donation, as well as reducing their greenhouse gas emissions. Their next step is moving towards renewable energy.
The MLB is also working to reduce the environmental impact of their events, such as the All-Star week. Their "Rock and Wrap It Up" program has helped recycle and donate over 36,000 pounds of unused food throughout All-Star Week. They've branched out to over 70 franchises in different professional sports leagues. Some MLB teams have even being doing their own part to help follow sustainable practices. Cleveland was the first team to install a wind turbine and now they power their stadium with 100 percent renewable energy from wind power. The Boston Red Sox's Fenway Park has been LEED certified. A large portion of their energy comes from solar panels and other renewable energy sources. The team also wants to improve on solid waste management, and implement new recycling initiatives.
Business analysts and business professors, including those at Harvard are now speaking out about sustainable practices. They argue the idea that reducing your carbon footprint will put your company out of business just isn't fair –that it is a simplistic view. These experts insist that there are a number of different strategies that can be used, including the Porter hypothesis. According to the Porter hypothesis, strict environmental guidelines can create efficiencies and encourage innovation that helps improve competitiveness. Economist Michael Porter developed the hypothesis, back in 1995. What this means is that you can look at systems of design, production, delivery etc. and you may find internal cost reductions that can be better spent on social and sustainable benefits. It takes a willingness to take an honest look at the flaws in your current system. While this may sound daunting to operations managers, many who have committed to it, have thriving operations today.