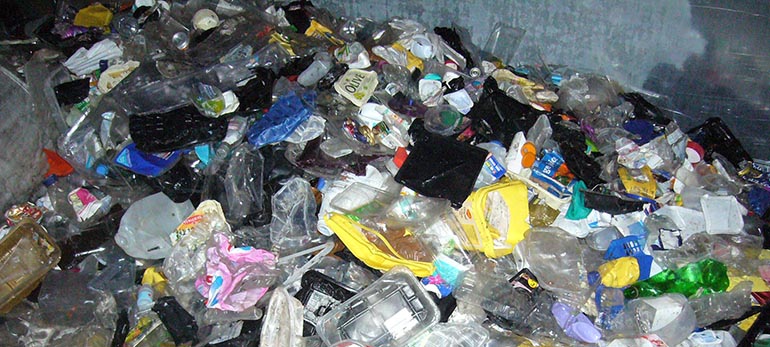 Teresa Madaleno
Indonesia is known as one of the biggest plastics polluters in the world but now the Southeast Asian Nation is getting creative in their efforts to curb this type of pollution. In the city of Surabaya, you can get a free bus ride in exchange for used plastic bottles.
The waste reduction plan is applied to red city buses. Riders can drop the bottles off at a designated terminal or pay fare directly with bottles when they board the bus. It costs 5 plastic bottles for a two-hour bus ride.
Surabaya is the second largest city in Indonesia and it hopes to be plastic free by the year 2020. After the plastic is collected by the bus service, it is sent to a sorting facility and then auctioned off to recycling companies. Any money earned from the sale of the plastics to the recycling facilities goes back into running the bus service, as well as developing green spaces in the city.
Just last spring the BBC reported on an overwhelming amount of plastic waste in Indonesia's third largest city, Bandung that was so thick that it looked like an iceberg and it was blocking a major tributary. The army had to be deployed to help clear the blockage.
So far the plastics for a bus ride in Surabaya seems to be working. Ridership is booming and residents of Surabaya are hoping the nation expands the service to include other bus services across Indonesia.
To get a better look at this inventive pay-with-plastic concept, check out the YouTube video in the link below: