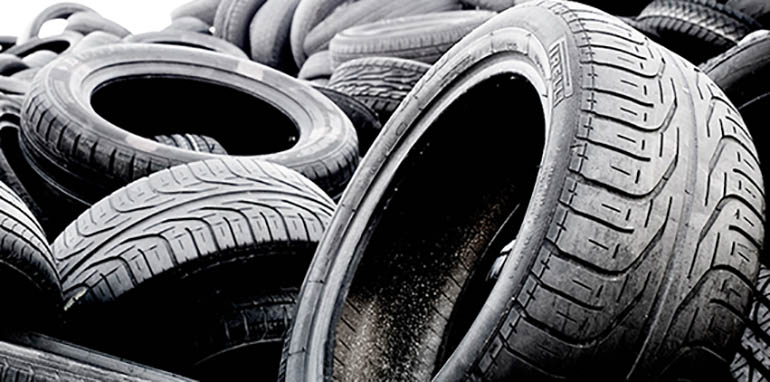 Samantha Zeitz
Thanks to University of British Columbia (UBC) engineers, new buildings, roads, dams and bridges could be more resilient. It's all about a new approach developed with an eco-friendly twist.
Researchers report that they have incorporated recycled tire fibres into concrete to not only make it possible for the material to handle more pressure, but also reduce landfill waste. It took some time to find the best mix, but it has come down to cement, sand, water, and 0.35 percent tire fibres. The lab at UBC found that with this mixture the concrete could withstand crack formation 90 percent better than regular concrete.
Others have put recycled rubber into their concrete mixture before, but not like this. In past attempts asphalt roads were made with rubber "crumbs" from shredded tires in the U.S., Germany, Spain, Brazil, and China. At UBC they have changed the game by using the polymer fibres from tires, which is the key ingredient to expanding the lifespan of their concrete. Researcher Obinna Onuaguluchi says the polymer fibres bridge the cracks as they form, which is what makes the structure last longer. The research, described in Materials and Structures, has already been backed by IC-IMPACTS; Tire Stewardship B.C., the non-profit that manages British Columbia's tire recycling program; Atlantis Holdings Inc.; and recycler Western Rubber Products Ltd, which processed the fibres.
Besides improving structure, using these fibres could minimize the tire industry's carbon footprint. Cement is also a greenhouse gas so by using tire fibre concrete it would reduce the construction industry's emissions. Almost six billion cubic meters of concrete is used every year.
According to UBC, there are three billion tires produced worldwide annually. This could generate almost three billion kilograms of fibre towards the rubber roads. The new concrete was already used in May, resurfacing the steps in front of the McMillan building on UBC's campus. Sensors embedded in the concrete are helping the team track the development of strain, cracking and other factors.