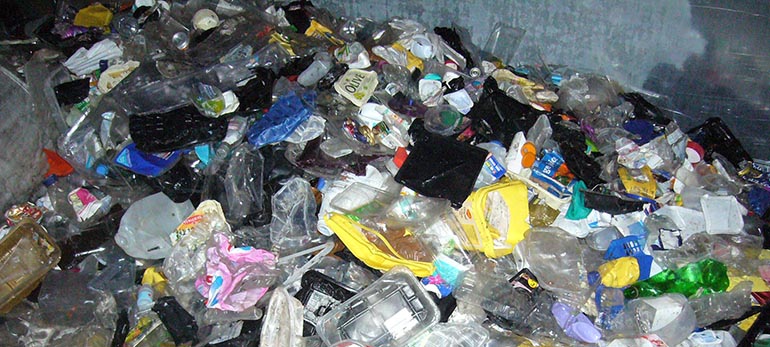 Samantha Zeitz
In the past there's been a toss-up between saving money vs. investing towards sustainability. With sustainable options becoming more and more affordable, companies like Proctor and Gamble (P&G) are hopping on the green train to help save the environment, and save themselves some cash.
P&G recently released its sustainable goals document; a report that stipulates the company hopes to use 100 percent renewable electricity in all operations by 2030. They will be working towards using 100 per cent recyclable or reusable packaging too. As part of the ongoing green makeover P&G is working towards a 35 percent increase in water efficiency. In their report titled "Ambition 2030" P&G outlined that their environmental efforts dating back to 2010 have saved them hundreds of millions of dollars.
The New Plastics Economy organization recently reported that some other major brands have announced working towards using 100 percent reusable, recyclable or compostable packaging by 2025 or earlier.
Nestle aims to achieve 100 percent reusable or recyclable packaging by 2025. To get there, they are going to eliminate non-recyclable plastics. The company will use better recycling rates, and incorporate recycled plastics in their process. By 2025 Nestle bottles in Europe will use 25 per cent RPET, a durable recycled material.
Pepsico plans to transition 100 percent of its packaging to a material that is either recyclable, compostable or biodegradable. They also want to increase recycled materials being used in their plastic packaging, reduce their carbon impact on their packaging, and increase their recycling rates by 2025.
The Coca-Cola Company released a plan "World Without Waste" which includes a policy to collect and recycle 100 percent of the packaging it sells by 2030. They're working towards this by making all consumer packaging 100% recyclable by 2025. Once they achieve this, they hope to create packaging with 50 per cent recycled materials. Coca-Cola will be working with a number of partners to ensure they can track the whole life of their packages.
Reducing or eliminating plastics is a big, yet important commitment by large organizations like this. More companies are feeling the public pressure to help reduce plastics that are harmful to the environment and wild life. As more brands transition to less harmful plastics, they are seeing how it impacts not only the sustainability of the planet but also the sustainability of their business.