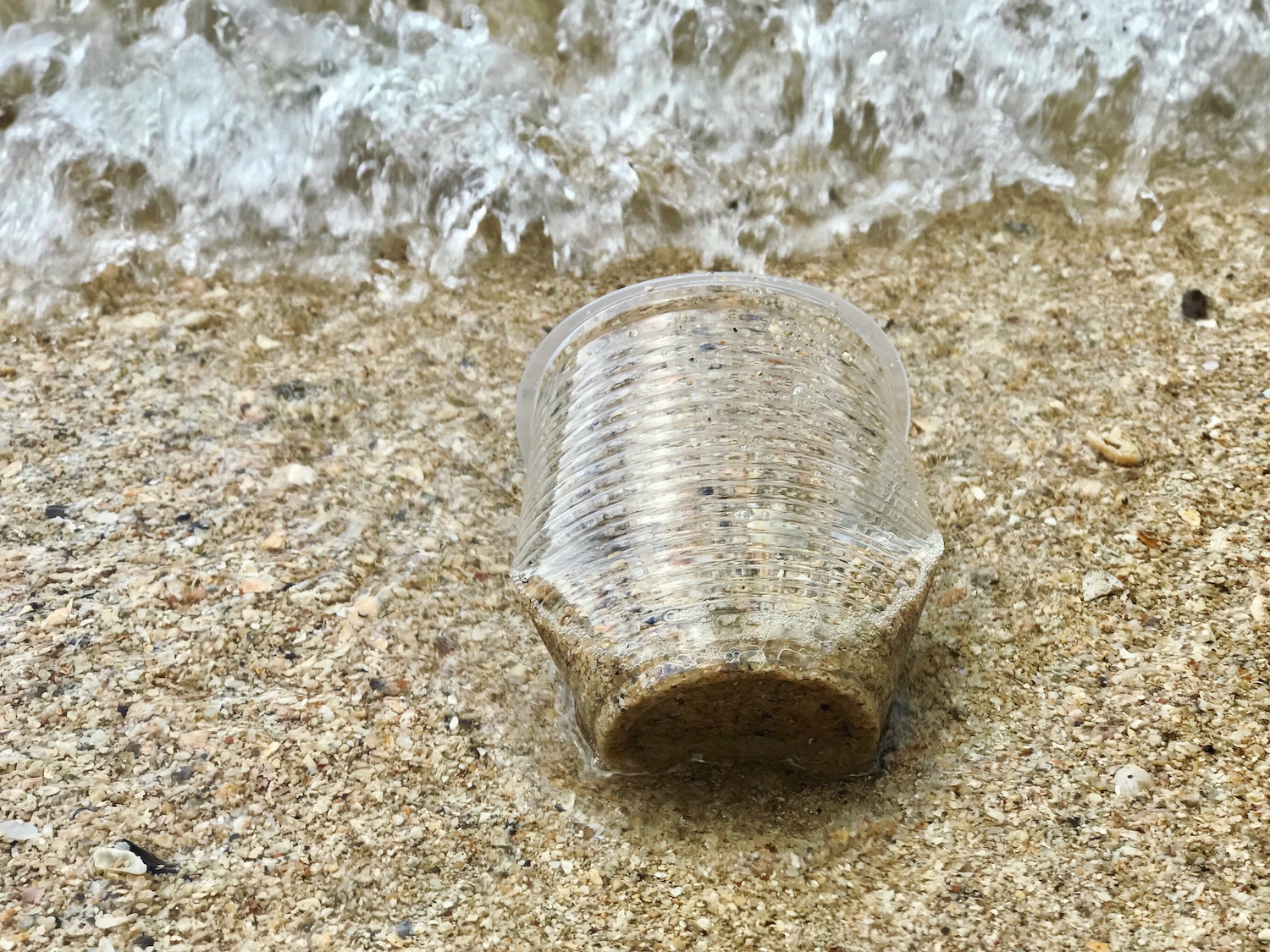 Teresa Madaleno
The second most populous area in the state of Ohio will be putting a ban on single-use plastic bags into effect starting January 2020. We're featuring Cuyahoga County because it is typical of communities across the world.
Cuyahoga County has too much plastic waste. Research suggests that 96 percent of debris that is found during beach cleanups along the Great Lakes is plastic. Jill Bartolotta is an extension educator with Ohio Sea Grant; she recently told News 5 Cleveland that the plastic waste situation is out of control.
"It leaches chemicals that are harmful to the endocrine system. They can also be cancer causing. Animals are starting to eat plastic and it's giving them the false sense that they're full and this is leading to starvation. Animals can also get entangled in plastics, whether they be fishing nets or fishing line or any type of circular plastic container. And then it's also starting to contaminate our drinking water. They're finding plastics in tap water, in bottled water. It's in the air we breathe; they're in the food that we eat. And so we don't really know the harms to human health yet. That research is being done right now," Bartolotta said.
Although the plastic bag ban hasn't officially gone into effect in Cuyahoga County, feedback from residents has been positive. One local business is using grant money to purchase reusable bags made of recycled plastic bottles. Customers seem more than happy to buy them, especially when they discover that biodegradable cotton bags can be more expensive.
Many of the homeowners here have admitted that they have reusable bags but often forget them at home or in their car when they walk into the store. Most say they like that they are being reminded with this ban that they have to stop and think before they shop.
Some municipal programs and agencies are able to give out reusable bags – just another way to discourage using plastic. While changing behavior can be hard retailers in Cuyahoga County believe that before long, walking around with a plastic bag in hand with be the exception, not the norm.