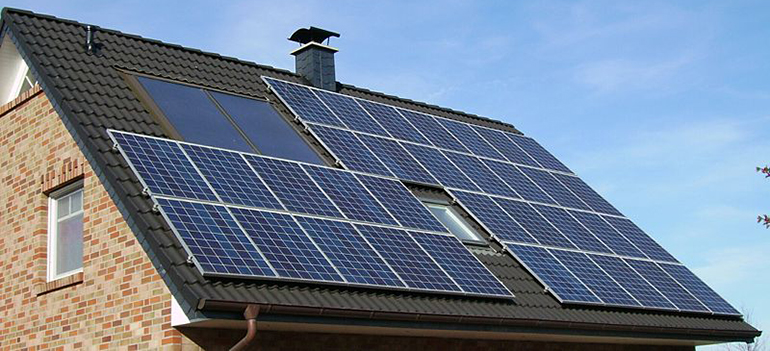 Teresa Madaleno
The thought of living in a "Passive Home" is becoming more appealing to people around the world.
A Passive House is a voluntary standard for energy efficiency in a building. It means you can have a super-low energy house. In many cases, a passive house will provide heating and cooling energy savings of as much as 90 percent.
The energy savings in Passive Homes are achieved by using special energy efficient building components and a high-quality ventilation system.
Not far from the White House there is a community of six houses that are so well sealed and insulted that no furnaces are needed. They are expected to use 90 percent less energy than a typical house. While these Passive Homes don't appear elaborate from the outside (they are basic brick or wood facades) they are special in that they are environment friendly. They stand out due to their 12-inch-thick exterior walls and triple-pane windows that more than double the insulation that are normally required for new homes. Tiny, wall-mounted Mitsubishi units provide heating and cooling, instead of a furnace.
Passive houses are popular in Germany and are gaining attention in North America. New York City Mayor, Bill de Blasio recently stated that he believes it would be a good way to help meet New York's goal of slashing emissions 80 percent.
The Canadian Passive House Institute, a registered non-profit educational group was established about 6 years ago to provide Canadians with information on how to meet Passive House Standards.
While it has taken time for the concept to catch on, today there are Passive House projects taking place under the guidance of The Canadian Passive House Institute across the country, including in Ottawa, Ontario, Calgary, Alberta, Wakefield, Quebec, and Peterborough, Ontario. Since 2010 the organization has trained over 500 builders, planners, and engineers in the design and construction of this type of building.
Europe may very well be the birthplace of the Passive House. An experimental house was built back in 1974 in Germany, with funding from the Federal Ministry of Research. It was equipped with ground heat exchangers, controlled ventilation, solar and heat pump technology and by a computer that served as a test mechanism to explore the use of renewable energy. Around the same time period, builders and researchers in Scandinavia were experimenting with passive measures.