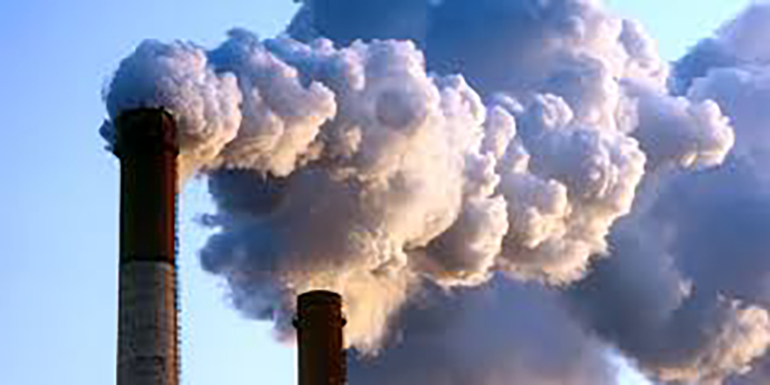 Jacqueline Mullin
The idea that exercise can be detrimental to a child's health is counterintuitive for most people. However, a research study recently performed by Columbia University's College of Physicians & Surgeons and Columbia's Mailman School of Public Health suggests that the black carbon inhaled by physically active children counteracts some of the benefits of exercise.
Black carbon is a type of particulate matter that is known to have harmful affects on people's respiratory and cardiovascular health. The greenhouse gas is a by-product of vehicle emissions. Building on their knowledge about black carbon the Columbia University study, which included 129 children, focused on trying to understand the impact that black carbon exposure had on a physically active child's airway.
In the study, children aged 9 to 14 of African American and Dominican decent were asked to wear carbon detecting vests and wrist motion detectors for six days. With an aim to either prove or disprove the theory that the increased consumption of oxygen experienced during exercise led to higher black carbon exposure, researchers performed daily tests to monitor airway inflammation.
Understanding the impact of greenhouse gas emissions from vehicles is paramount due to their prevalence around the world. When examined in the context of children's health, the potential impacts of greenhouse gas exposure increase because pollution exposure starts immediately after birth.
Looking at the results of the study, Rachel Miller, MD, professor of medicine (in Pediatrics) at CUMC and of environmental health sciences at Columbia's Mailman School of Public Health told the Newsroom America staff that "the study's findings clearly add to evidence that physical activity may benefit the respiratory health of children, but exposure to high levels of black carbon may lessen this effect." She went on to say that "future studies should be aimed at understanding the precise levels of pollutant exposure during periods of high activity so that we might better understand which children are at the highest risk for lung disease."
With the understanding that black carbon concentrations are often higher inside than outside, it becomes clear that children and adults alike must understand the connection between pollution and exercise in order to make informed choices about their health. As with all knowledge, gaining a more complete understanding of the relationship between physically active kids and pollution is powerful tool in the arsenal designed to combat air pollution.