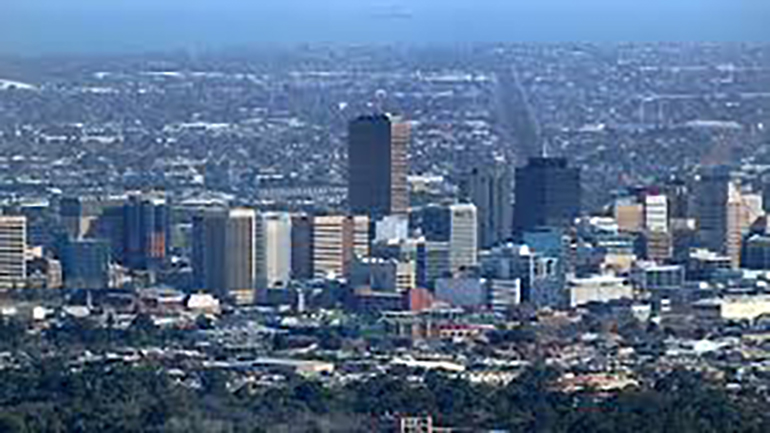 Samantha Zeitz
The University of Adelaide in South Australia, along with Enecon Pty Ltd might have found a new green source for electricity, heating, and cooling.
Using pyrolysis oil produced from biomass residues they look to provide energy for multi-storey buildings. Heating the biomass to a desired temperature creates pyrolysis oil. Once reached, the cooling process begins and gases such as hydrogen and carbon monoxide are released. Left at the bottom is a liquid, which is the pyrolysis oil.
From their proposed demonstration, Enecon hopes to begin producing enough renewable energy to power, heat and cool multi-storey buildings and then expand from there. Their end goal is to form a carbon neutral Adelaide, producing power for individual buildings and households. The product will eventually be offered as a competitive alternative.
The project could be the first trigeneration powered by green sources. Other processes have proved successful in producing electricity, heating and cooling but are powered by non-renewable fuel sources. The University of Adelaide has jumped on board after learning electricity is responsible for the great majority of our carbon footprint.
Once both partners are happy and funding is established their demonstration project will begin. The pilot project has an estimated value of $1 million. Enecon has already won the State Government's Low Carbon Entrepreneur prize of $10,000 to proceed with their plans. They hope to use the support of the government to help raise more money independently. Their commercial plant is set to cost $70 million. Enecon's CEO, Colin Stucley says this could become a multi billion dollar industry.
Enecon has already made connections with a European company who already produces pyrolysis oil. Their plant will generate the oil to power the pilot project. If proven successful, the company will help with the technology to build commercial plants in Australia.