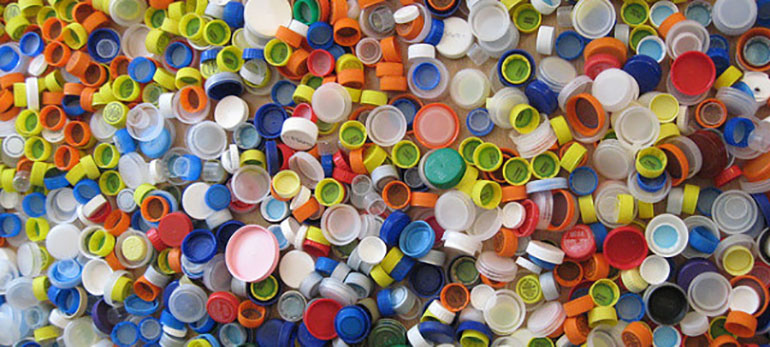 Jacqueline Mullin
Preserving plastics was at the core of Eric Hudson's business model when he pitched his idea for a new toothbrush design to potential manufacturers back in the mid-1990's; even though he chose not to share this element of his idea initially. Today, approximately 20 years later, making quality household items from the by-product of plastics recycling still drives Hudson's business and allows him to be an active participant in the waste management chain.
Born at a time before the business and manufacturing worlds had identified and begun to monopolize on the numerous ways recycled plastics can be used, Preserve was a company designed to elicit change. Not only were the toothbrushes produced by Preserve made from #5 polypropylene plastic, a tough material to manipulate in its recycled form, the entire production chain was established within the United States.
Today, plastics recycling is a natural and often expected step in the North American waste chain. However, the separation of different types of plastics is still hard for recycling plants to achieve. Understanding this challenge, Preserve offers American consumers the opportunity to recycle their #5 polypropylene plastic items e.g. yogurt containers and bottle caps through their Gimme 5 recycling program. Partnering with retailers around the country, Gimme 5 recycling boxes reside outside popular store locations enticing participation in the program by making it accessible. Additionally, consumers are invited to mail their clean #5 plastic items to Preserve for them to recycle and turn into new products.
By providing an alternative to the landfill for plastic items that have reached the end of their life, Preserve not only "closes the loop" on their supply chain but creates a tangible example of how recycled toothbrushes can be used to create something new.
Plastics recycling is what Preserve was built on, at a time when recycling was not as much of a socially expected part of North American living as it is today. Finding success in the company's ability to support local communities by providing employment, while also making plastic recycling more accessible, Eric Hudson and his team are actively working to reduce the amount of waste dumped in landfills each day. This success is a perfect example of how one person can take an environmentally-focused idea, establish it at the local level and make a profound global impact.