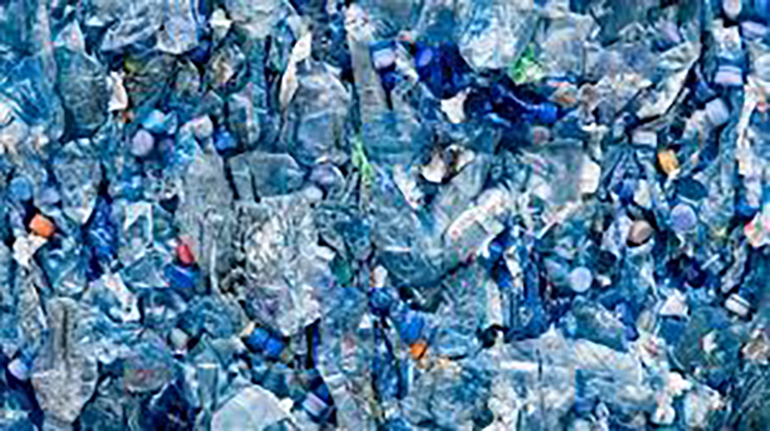 Kirsten Long
Around one million plastic water bottles are sold every minute and each one of these bottles takes over 400 years to decompose. This means that every piece of plastic ever made exists in some shape or form to this day. However, as we have a better understanding of the impacts of plastic bottles and products, consumers, communities, and many companies have an increasing eco-centric focus. Finding new ways to use recycled plastics will reduce our dependency on petroleum, reduce toxins, and reduce waste in landfills. This blog introduces you to some of the brands that you may or may not know are making recycled plastic products.
• Rothy's Shoe – Rothy's produces knit shoes made from 100 percent recycled plastic water bottles and the company has repurposed twelve million bottles so far. Meghan Markle was seen wearing a pair of the knit flat shoes made by Rothy's on a beach in Melbourne, sparking interest in consumers and causing the shoes to fly off the shelves.
• Adidas & Parley – there is a partnership between Adidas and Parley for the Oceans with the goal of repurposing plastic polluting the oceans through the making of Ultra Boost shoes. It takes approximately eleven plastic bottles to produce each shoe, providing high-energy return for athletes and making the shoe very comfortable. Adidas is aiming to make all of their shoes from the recycled plastic by 2020.
• Girlfriend Collective – an athleisure clothing company received a lot of attention when first introducing their original leggings, which are each made from 25 recycled bottles. They use other innovative materials like Cupro – waste from the cotton industry, as well as recycled fishing nets, to make their clothing.
• Nike Flyknit – a high demand for a shoe that fits like a sock from consumers, Nike set out to develop a shoe that is featherweight, does not lose shape and fits seamlessly. Called the Flyknit, the shoe is made from six recycled plastic bottles, helping to reduce material waste production by 60 percent.
• Parkland – with a goal of reducing human impact on the planet; each bag, backpack and tote sold by Parkland has an exterior made from 100 percent recycled bottles.
• Sunski glasses – Sunski has been active in environmental efforts, donating a portion of sales to environmental non-profits; however, in 2017 they decided to go a step further. They now manufacture sunglasses made from plastic scraps that were originally on route to landfills in Illinois.
While the plastics problem continues to threaten our waterways and surrounding environment, it is clear that more brands are stepping up in an effort to meet consumer demand for greener products. Being socially responsible is starting to become a key component for businesses around the world. The Sparta Group is excited about its recent agreement with Pi.Eco Canada Ltd. to begin a joint venture to transform waste plastics into synthetic fuel on an industrial scale.