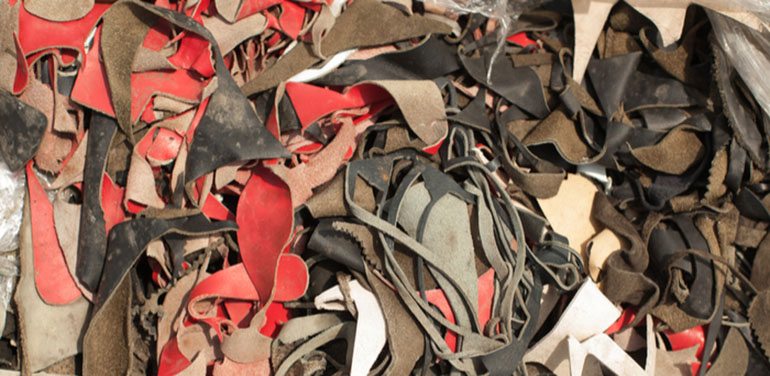 Teresa Madaleno
The Burberry Foundation is taking action to deal with the leather waste problem in the fashion industry. The Burberry Foundation recently announced that it has signed a deal that will see leather cut-offs turned into new products.
Women's Wear Daily reports that the foundation made the deal with London-based accessories provider, Elvis & Kresse. At least 120 tons of leather cut-offs from Burberry factories will be transformed into something new. Elvis & Kresse will sell the new products. Here's an added bonus – half of the profits from this arrangement between these two companies will go to charities that are focused on renewable energy. Elvis & Kresse has indicated they will use their half of the proceeds to reinvest in finding more ways to reduce and reuse waste.
Some people in the fashion industry are not surprised to hear about this latest environmental move by Burberry. Just last year, the popular British brand gave the Royal College of Art 3 million pounds to help set up and work on the Burberry Material Futures Research Group. The group's job is to invent more sustainable materials and advance manufacturing to benefit the industry and the world.
Officials with Burberry have told reporters that they truly believe creativity and craftsmanship can play a role is solving waste issues. Developing partnerships in many cases is necessary to move sustainable projects forward.
The United Nations estimates that the leather fashion industry generates around 800,000 tons of leather waste. Many manufacturers have tried different ways to maximize the use of a hide, but some waste is always inevitable. This new partnership will see the scraps from Burberry's workshop floor, hand woven into a new type of hide. Burberry isn't the only fashion company taking steps to improve the environment. This summer House of Holland and Lily Cole announced a partnership with BRITA aimed at dealing with plastic waste. There are many other fashion houses that are making changes to reduce wastefulness and reuse resources as well.