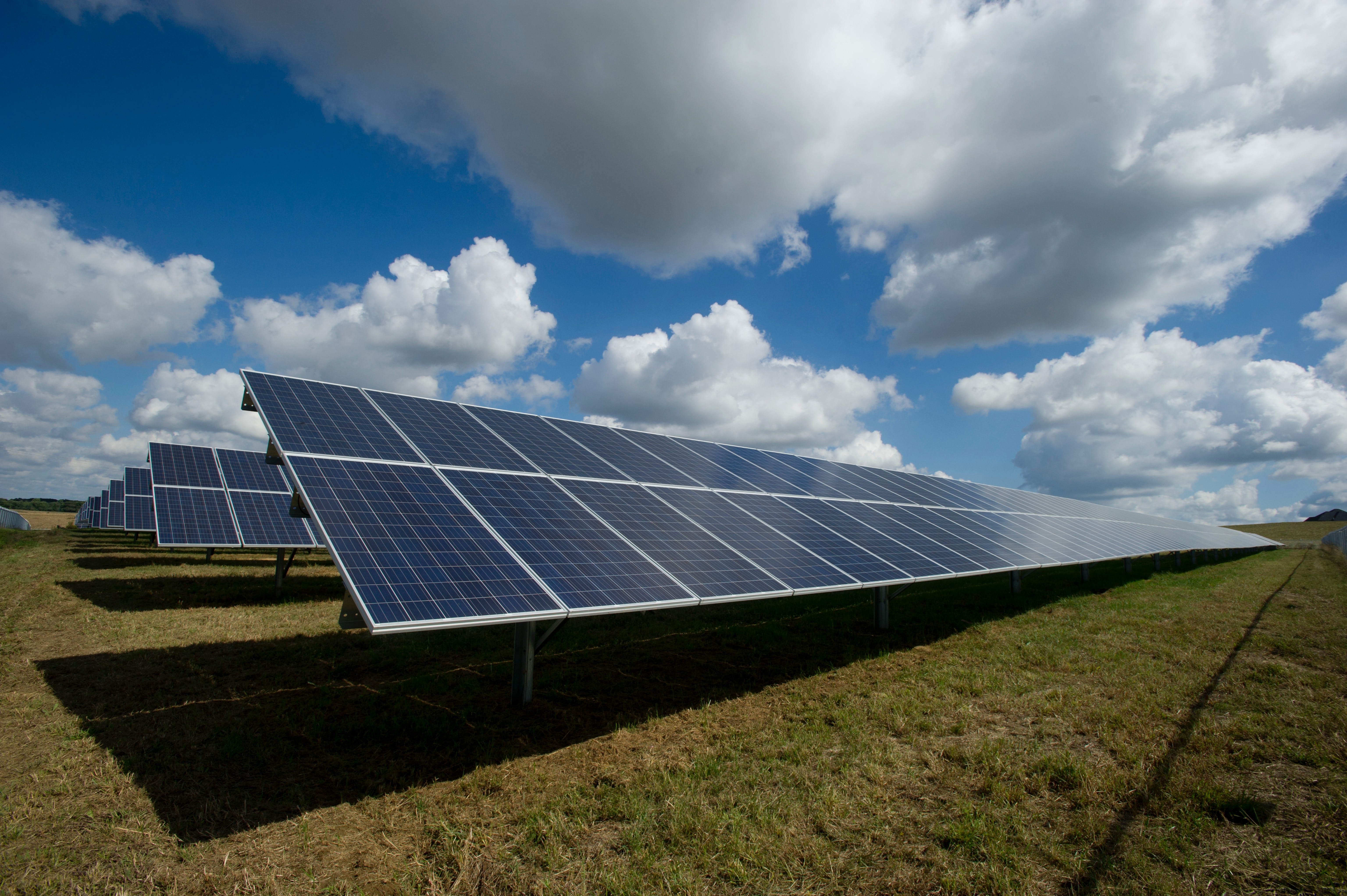 Teresa Madaleno
The assessment of damage continued in the days that followed Hurricane Florence but early reports suggested that North Carolina's solar farms held up rather well to powerful winds and record rainfall.
While many parts of the electricity system failed during Florence, damage to solar systems seemed to be minimal and solar proponents are talking about how this could lead to wider discussions about energy use.
According to the Solar Energy Industries Association, North Carolina has more solar power than any state aside from California. Most of this power was established in the two years following Hurricane Matthew, which caused widespread devastation in the southeastern United States in 2016. The recent hurricane gave a clearer picture of how the solar power infrastructure in the State would stand up in the face of an extreme weather event.
After conducting an initial inspection, two of North Carolina's largest energy owners and operators reported little damage to solar farms. To be fair, some systems were shut down in anticipation of the oncoming storm. There were "few reports of damage" to solar panels that remained functional. Reports by Inside Climate News indicate that twelve panels at a 60-megawatt solar farm in Monroe were damaged but it represents less than one percent of the panels at that site.
Many weather reports put wind speeds during Hurricane Florence at as high as 180 Mph. Strata Solar operates more than 100 solar farms in North Carolina. The company reported damage to small parts of two different sites and called it "fairly isolated damage."
While solar farms are plentiful in North Carolina, the state has just one utility-scale wind farm due to political and regulatory opposition. The state's only wind farm, which is the Amazon facility actually generated electricity through part of the storm. Many supporters of solar and wind are hoping state officials will now start to loosen their resistance when it comes to various forms of renewable energy.