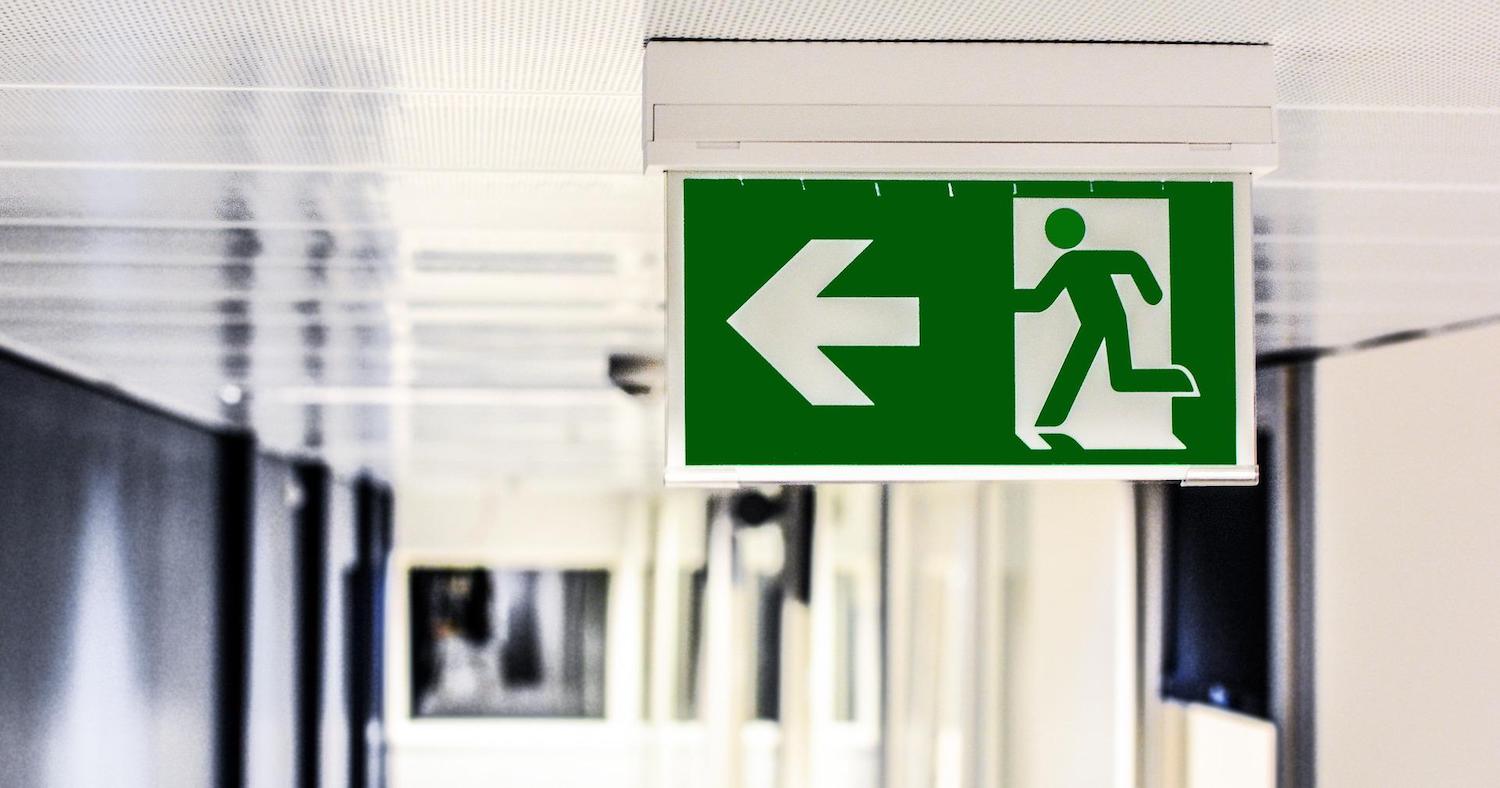 – Lane Simond:
Many businesses have emergency plans in place and believe they are adequately prepared for a serious emergency then discover they are nowhere near ready.  Sparta management know there is an easy fix to the problem.
Several businesses discovered that their emergency plans were insufficient during the 2003 multi-day blackout that hit Canada and parts of the U.S. They ended up in the dark and without any workable exit signs. Now imagine if you ran a business and experienced a fire during this blackout. How would anyone find their way out of the building? The answer according to Sparta is 'photoluminescent exit signs.'
Photoluminescence occurs when a material absorbs photons (light energy), and then emits them when the light source is removed. It is referred to in children's' toys as "glow-in-the-dark". When applied to safety signs it is a great way to guide people out of a building in darkened situations. Sparta Group works with one of the most reputable photoluminescent product manufacturers in the world to offer its industrial and commercial clients photoluminescent exit signs and egress pathway markings.
"These signs are cost effective, eco-friendly, and help reduce the carbon footprint of a business. Electrical signs require a lot of maintenance and depend on the reliability of your electrical grid. Fire exit signs also must be lit 24 hours a day, 365 days a year thus contributing to electrical costs. Our photoluminescent signs only need a good source of light to work," said Sparta President and CTO, John O'Bireck.
How photoluminescence works
Photoluminescence happens when a substance is capable of absorbing energy photons and then emitting them later as light. Thanks to innovations in technology this eco-friendly light emission that only lasted a few seconds, can now last for hours. Photoluminescent exit signs take their photons from their surroundings, store the energy, and then release it as a glow when the building becomes dark. This means that the placement of the exit sign is important, and it's something Sparta's team is proficient at. While installation takes just a few minutes, Sparta staff are always prepared to guide customers. When it comes to maintenance, it is minimal. Occasionally, you have to wipe the face of the sign.
Many U.S building codes now require photoluminescent exit signs and markings. For instance, New York City's Law 26 calls for all commercial buildings over 75 feet in height to have visible photoluminescent egress markings to provide adequate visibility during blackouts, fires, and other emergencies.
According to global market research firms, new construction in both the commercial and industrial sectors have increased demand for photoluminescent products. Creative building design with increased focus on energy efficiency also means there is a growing opportunity for manufacturers and distributors to expand their photoluminescent customer base.