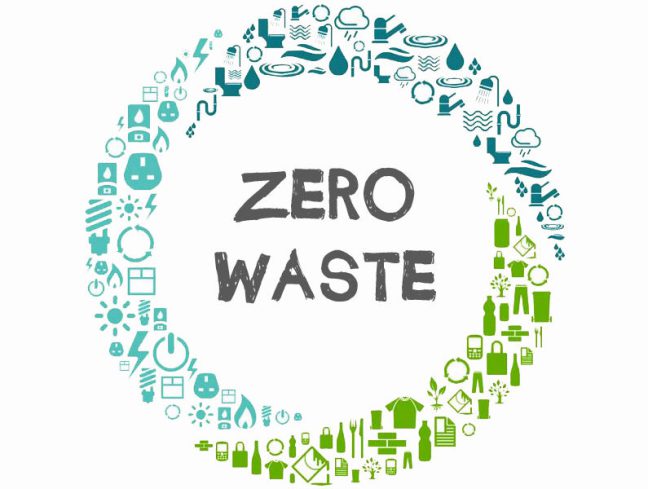 There was a time when people who looked to live an off-the-grid lifestyle were thought of as extreme. Now that choice is being re-considered. More people are realizing that drastic change is necessary as a means to long-term survival.
Attempting to live a zero-waste lifestyle may have sounded odd a decade or two ago, but not anymore. Reusing, recycling, and sharing are becoming more and more mainstream.
There are countless examples of the zero-waste movement in business – companies that would not survive without the demand for their products and services. While there are too many to profile in this short update, the New York store Package Free, is a good example. Both the retail outlet and online shopping experience offered by the owners of Package Free encourages people to move towards a trash and plastic free life. What does this mean? Well, it means cloth produce bags, bamboo toothbrushes, stainless steel straws, washable beeswax food wrap, reusable eye make-up remover pads, and refillable dental lace containers, just to name some products. The movement towards zero waste can only succeed if people buy into it and Package Free is proof that we are on board.
Lauren Singer is co-owner of Package Free. She started living a zero waste lifestyle back in 2012. She hit the Internet with a powerful video that demonstrated how she fit all the trash she generated in a four year period into a 16-ounce mason jar. Career wise, she started out with an organic, vegan laundry detergent company, but then joined forces with Daniel Silverstein of Zero Waste Daniel, a company that uses scraps from other fashion houses to manufacture clothing in a less wasteful way. Their partnership shows what can be accomplished when creative minds and determination come together.
Today the concept of zero waste has taken a strong hold on social media. Zero wasters are a big community on the web. There are constant conversations across multiple channels about how to achieve zero waste. It is no longer a subcultural fringe movement. It is becoming a way of life and as Daniel Silverstein of Package Free pointed out to the media in recent interviews, people are more than willing to make sustainable choices when you make it "accessible" to them.
What's Happening?
Over this past year, Sparta has enjoyed a number of positive initiatives.
We started 2017 with a TSX Venture Exchange review that confirmed Sparta had the necessary criteria to apply for graduation from the NEX board of the TSXV to the TSXV as a Tier 2 issuer.  While working through the required steps to satisfy the conditions for graduation, Sparta continued to expand its reach. This included the expansion of the ReECO Tech brand into electronic recycling (with the acquisition of the liquidated assets of ERS-International); property development; and hydro-excavation (that included a significant expansion of its heavy equipment fleet). The Illumineris brand grew to involve financing through the announced relationship with CWB-Maxium Financial. This past year, Sparta also acquired SuperNova Performance Technologies to help with the planned eventual foray into the transportation and power-generation sectors.
Finally, as December came to a close, we were very pleased to finally announce on December 22nd that "further to the Corporation's news release dated November 20, 2017 (the "Prior Release"), the TSX Venture Exchange ("TSXV") has granted final approval regarding the reactivation of Sparta from the NEX board of the TSXV to Tier 2 of the TSXV.  [Effective immediately], trading in the Corporation's common shares ("Common Shares") will commence on the TSXV under the trading symbol "SAY"."
As we look back at all that was achieved in 2017 and look to the dawn of 2018, the future looks bright.
HAPPY NEW YEAR!