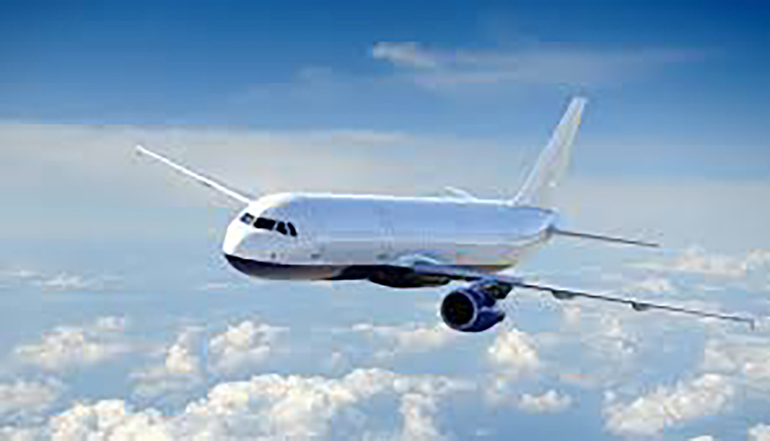 Teresa Madaleno
It is fair to say that Hawaiian Airlines is now in the business of science. On flights to and from the Hawaiian Islands, aircraft are helping measure climate change and air quality.
Equipped with special scientific instruments, one of the airlines A330 wide-body aircraft took to the skies in October to begin monitoring the health of the atmosphere while carrying guests. According to Hawaiian news outlet Big Island Now, The Global Monitoring System is giving scientists "real-time access to pollution levels" in areas where it is typically very difficult to obtain air quality samples.
Hawaii is home to vast, lush forests, natural vegetation, large bodie's of water, tall mountains, tropical flowers, and speciality crops. The people who live and work in this unique state have a vested interest in climate. While environmental researchers say that Hawaii's remote location and special environment already provides valuable data about natural levels of air pollution, they don't have a full picture yet. The hope is that the additional information from the flight monitors will help scientists validate earlier findings and put them in a good position to build weather models.
The system on the A330 we just mentioned is located under the cockpit and is attached to probes in the front-left fuselage. It autonomously performs atmospheric air samples from the point of take-off to landing and records important high-altitude greenhouse gas measurements. As an added bonus, they are also able to collect information about ice conditions that could potentially help with aircraft safety studies.
Due to Hawaiian Airlines non-stop flights that extend from Australia, New Zealand, America Samoa and Tahiti in the South Pacific, to China, South Korea, Japan and the United States, scientists think the monitoring system will generate a lot of valuable information.
In recent years, scientists have turned to all sorts of unconventional ways to collect climate data so this latest monitoring technique shouldn't be all that surprising. For instance, sensors have been put on dog sleds to collect climate data in remote northern regions of the world and monitoring devices have been attached to sea creators to measure changes in water temperature.