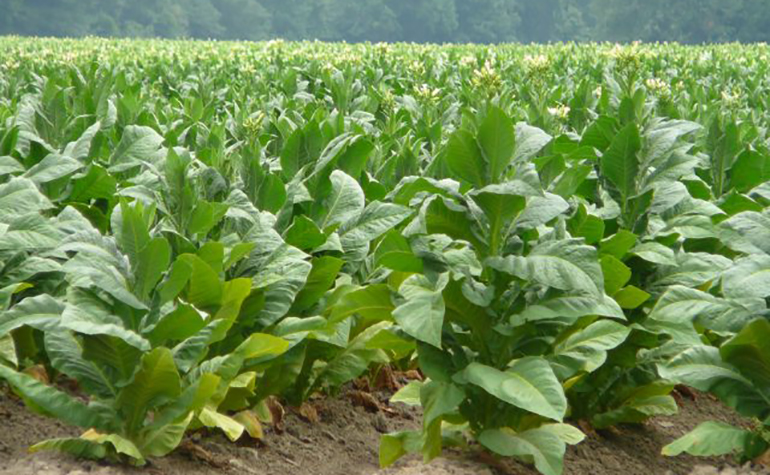 Samantha Zeitz
The war on tobacco has never really ended and now Michigan Tech researchers say turning tobacco farms into solar farms could create gains for farmers and society.
Tobacco has long been touted as "bad for you" but it continues to be produced and people are still consuming it. Tobacco use is the leading cause of avoidable death globally. Many tobacco farmers rely on their farms as their primary source of income so it's hard, especially when the farm has been handed down generation after generation, to shut operations down. However, Michigan Technological University researchers Ram Krishnan and Joshua Pearce say that converting these farms into solar farms profitably benefits two parties. By switching to solar farms, it is believe that we will be reducing preventable deaths and helping to contribute to the growing need for solar energy to combat climate change.
As reported in Michigan Tech News, the goal is to eliminate the need to burn fossil fuels but solar technology needs a lot of land to yield that much energy. Tobacco farms have been targeted for solar farm conversion because it's been proven that conversion of cropland could result in a rise in global food prices. By targeting tobacco farms, they will be replacing the plants that have known health hazards with clean energy without using any land that wasn't already in use.
The environment wouldn't be the only winner in this situation. According to the Michigan Tech researchers, farmers that convert to solar energy could see a significant increase in profits. They could be making thousands of dollars per acre per year beyond what they would be making growing tobacco.
On top of that, it would help prevent deaths by eliminating the use of tobacco. Based on the numbers from the Centres for Disease Control, if tobacco farms convert to solar farms it has the potential to save over 480,000 American smokers every year. There's also potential to save lives of those who don't smoke. It's estimated that 42,000 deaths caused by second-hand smoke could be avoided every year by eliminating tobacco farms.