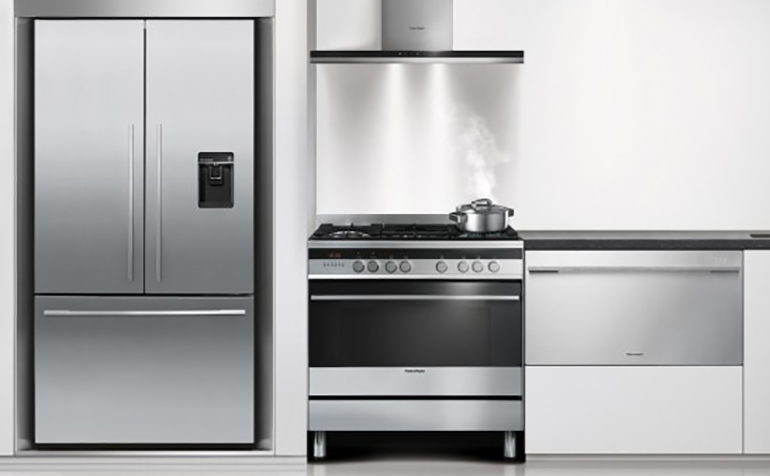 Teresa Madaleno
This isn't the first time we have mentioned bioplastics but it is the first time we have brought up the bioplastic refrigerator. Yes, there is a fridge that is made of plastic parts from bioplastics.
Electrolux, a global appliance company, has been working on the prototype for a number of years now. The bioplastics, unlike oil-based plastics, come from renewable sources such as corn and sugarcane. The company has indicated that the carbon footprint of the fridge is over 80 percent lower than plastics currently in use.
While Electrolux continues to work on the refrigerator, CNBC reports that management are hoping that in the future, it will be one of many sustainable home appliances on the market. It's not an appliance, but another company known around the globe is ready to launch its sustainable plant-based plastic products this year. Toy manufacturer Lego recently announced it would make botanical elements such as leaves, bushes and trees from sugarcane.
The new Lego pieces are a soft, flexible plastic that is made with ethanol extracted from sugar cane material. The greener product is said to be as durable as the traditional Lego bricks. Although the plant-based Lego elements are not likely to be 100 percent biodegradable, they should be able to be recycled several times.
Lego is expected to use more sustainable materials in its bricks and packaging by the year 2030.
Cambridge Consultants, a UK based organization focused on disruptive innovation, has announced that they have completed the first phase of developing a comprehensive strategy for implementing sustainable bioplastics across various manufacturing sectors. They have noted that the spotlight on the damaging impact of plastics is driving more companies in multiple industries to look for alternatives to conventional plastics.