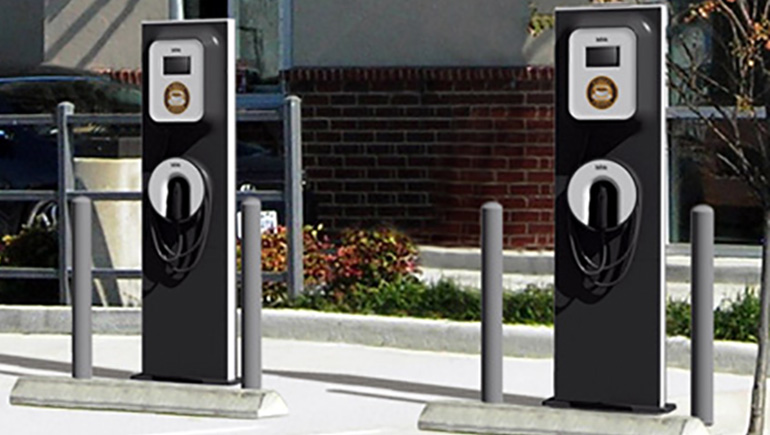 Samantha Zeitz
There are more electric cars are on the road today but not as many as some energy conservationists would like. Now, 16 major automakers are partnering with seven states in the northeast to convince the American public to try out battery-powered cars.
In 2017, electric cars only represented two per cent of the 17 million vehicles that were purchased in the US that year. The new "Drive Change. Drive Electric" campaign kicked off at the New York International Auto Show in March (2018) to encourage use of electric cars. The 16 automakers involved are BMW, Fiat Chrysler Automobiles, Ford, General Motors, Honda, Hyundai, Jaguar Land Rover, Kia, Mazda, Mercedes-Benz, Mitsubishi, Nissan, Subaru, Toyota, Volkswagen, and Volvo. The other partners include the states of New York, Connecticut, Massachusetts, New Hampshire, Rhode Island, Vermont, and New Jersey. The campaign tactics include advertising, social media, and strategic planning.
In Canada, even less electric cars are making it on to the road. Throughout 2016, electric cars only represented 0.6 percent of all vehicles sold in the country. Officials with the Vancouver Electric Vehicle Association have stated that one of the issues could be the lack of availability to test-drive these vehicles. Another reason is the upfront cost. When you drive an electric car off the lot you might be paying more than other cars but you'll make that money back the more you drive. Of course, with electric cars you don't have to worry about buying gas or oil and the maintenance costs are really low.
However, things could be turning around in Canada. The more people learn about electric, the more likely they will be to purchase this type of car. The Electric Vehicle Discovery Centre in Toronto, Ontario aims to educate the public about the benefits of electric cars. Not only can you discover the environmental and economic benefits of electric cars at the Centre but you can test-drive them as well. At the time of this blog posting, the centre featured a number of electric vehicles including, BMW i3, Chevrolet BOLT, Chevrolet VOLT, Ford Fusion Energi, Mitsubishi Outlander PHEV, Tesla Model S, and the Volkswagen e-Golf. The Electric Vehicle Discovery Centre is at 1126 Finch Avenue West.