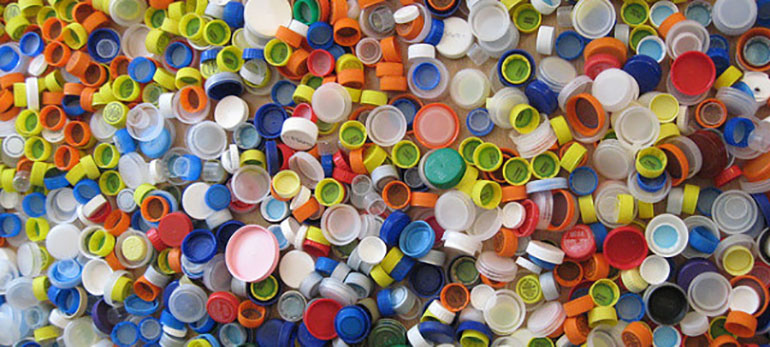 Kirsten Long
As word spreads about the devastating impact of plastics on our planet more creative minds have come together to create alternatives to using the harmful material.
The production of artificial leather uses plastic and fabric, which is unsustainable and damaging to the environment. A London-based company called Ananas Anam is now making pineapple pleather as a durable and environmentally friendly leather alternative, which they are calling Piñatex. When pineapple farming is completed, there are a lot of leftover leaves that are normally discarded. Fibres are extracted from the pineapple leaves after they have been harvested and then processed into mesh. After this process, they are sent to a factory in Spain to be finished and shipped to designers and manufacturers. By using the fibres from the leaves, it provides income for the farmers while also reducing the amount of plastic production.
Another plastic product that is troubling for the environment is single-use-products like plastic plates, straws and cutlery. An India-based company called Bakeys has come up with a solution to this plastic problem; edible cutlery. The company is making edible spoons from sorghum flour, which is a crop grown in South Asia, Africa and Central America. They are strong, yet easy to eat. They can be made in three different flavours: plain, sweet and savoury. While these edible spoons are only available in India, Bakeys is aiming to produce more and compete with plastic cutlery.
History tells us that plant leaves were used as plates around the world as a method of food consumption. This changed when single-use plastic plates were introduced to the market. Now companies are looking back at history for ideas on how to create disposable plates that don't pose a risk to the environment. One of these companies, Leaf Republic, is using pressed and dried plant leaves stitched together to replace plastic-based bowls and plates. A company called, Little Cherry, is using a similar concept. They are selling party supplies made of leaves from the areca palm. The leaves are left over after the production of betel nuts.
The majority of plastic produced finds its way into either a landfill or the natural environment, affecting our ecosystems and wildlife. With many new plastic alternatives being introduced to the market, we will be able to reduce the amount of plastic waste entering the environment, end our plastic addiction, and create a healthier planet.