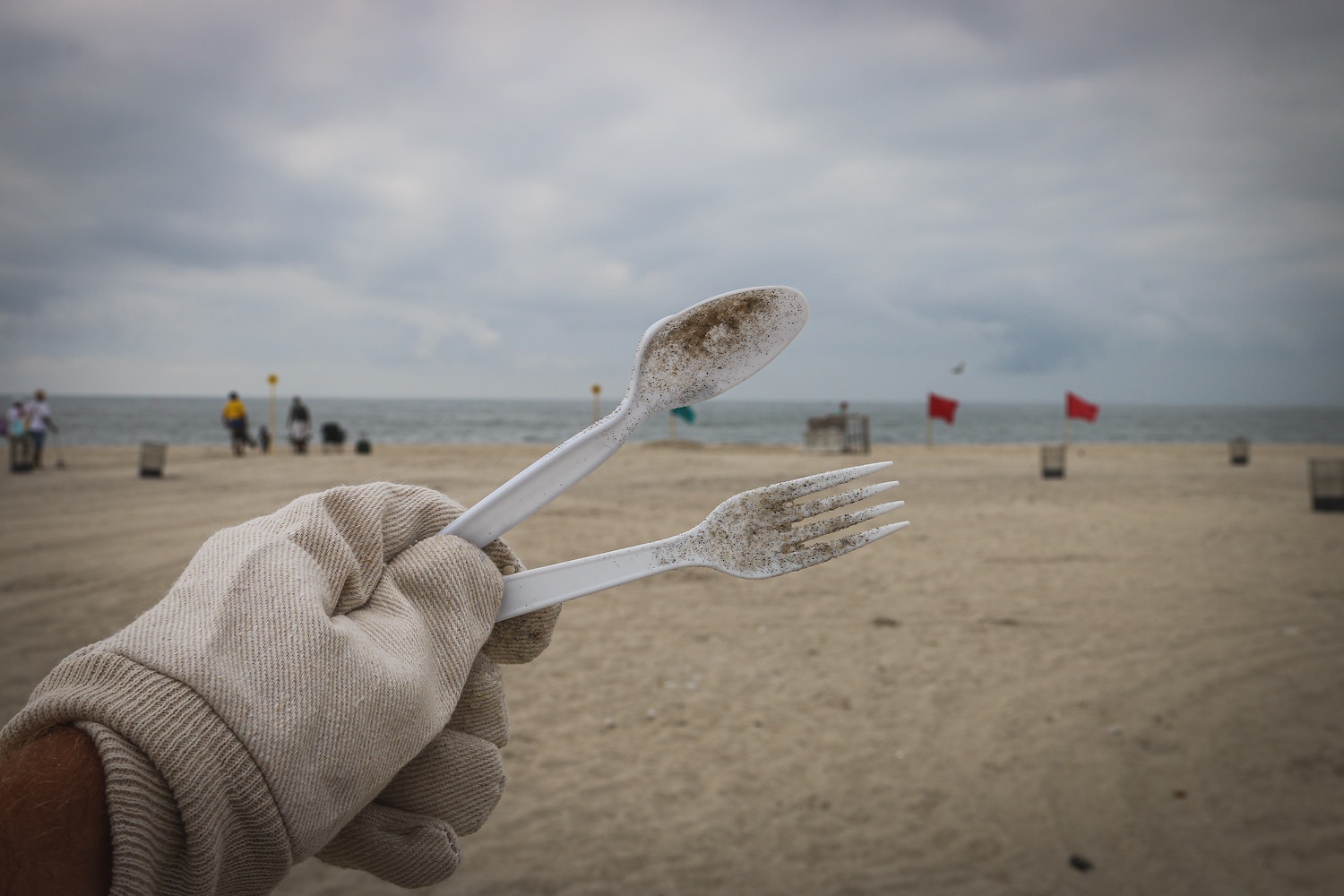 Teresa Madaleno
Our planet is littered with billions of plastic forks, knives, and spoons that people throw away every day. While we hear a lot about plastic bags and bottles, yet cutlery rarely gets news coverage.
Plastic cutlery is much like plastic bags and bottles; it can take hundreds of years to break down. This means that this waste has plenty of time to cause havoc in natural habitats. According to the charity, Ocean Crusaders, at least 100,000 marine creatures die every year because they get entangled in plastic. While efforts are well underway to make eco-friendly cutlery, there aren't enough companies producing it and it isn't always easy to find.
Aspenware is an Alberta, Canada based brand that makes eco-utensils with excess wood from the lumber industry. The company's website Greenmunch.ca states that they are "100% compostable and biodegradable." Greenmunch offers a variety of utensils, including a disposable cutlery kit.
Eco-cutlery isn't the only solution though. Take China for example. Environmentalists living in this country have been urging people to carry their own chopsticks and it seems to be an idea that is gaining steam.
If people can BYOB then why not BYO cutlery? Back in 2013 two South London teenagers were almost thrown out of a fast food restaurant for laying out their own plates and cutlery on the table. They may have taken it a bit too far – they also had candles, wine glasses, and a tablecloth. Still, what some people saw as a humorous prank by a couple of teens at the time, could serve as inspiration.
"I carry a phone, make-up, Band-Aids, a USB flash, tissues, and hand sanitizer so adding cutlery isn't a problem," says Eve Russell, a Toronto Millennial who also informs us that a lot of her friends are open to trying anything that will protect the planet.
If you visit the e-commerce website you will find all kinds of zero-waste utensils. Some even come with a pouch to carry them in. Today, if you carry your own cutlery, you might get a few stares but some environmentalists are suggesting that in the near future, it will be a common, acceptable sight.