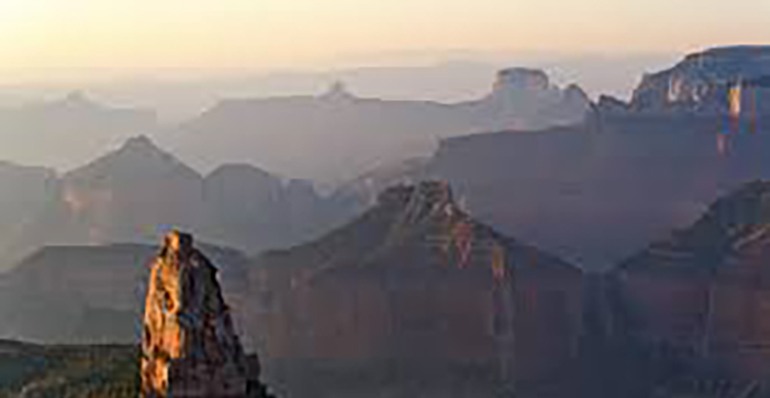 Jacqueline Mullin
U.S. NATIONAL PARKS and other wilderness spaces have always been considered the last safe haven for those who want to escape the noise and pollution of urban centres, but as demonstrated by debate in Denver, Colorado, dirty air has no boundaries now.
The goal, which is outlined in the federal government's Regional Haze Rule, is to restore the air quality in national parks back to previous pristine levels by 2064. The question of how to achieve this goal and who precisely should monitor the progress is still up for debate.
Comprised of sulfur dioxide, ozone, mercury, nitrogen oxides and various other emissions, haze is present in some of the nation's most popular national parks including three popular Colorado parks – Great Sand Dunes, Black Canyon and Mesa Verde. Reducing visibility and negatively impacting air quality, the quest to fight an increase in haze was originally addressed with the implementation of a 1999 haze rule, a part of the Clean Air Act. While gradual improvements have been experienced, the pace of change frustrates members of activist organizations, such as Colorado Moms Know Best.
"The air isn't clean in our national parks and our wilderness areas. I thought I could take my daughter to the national parks to escape the haze in Denver, but that's not the case" stated Jen Clanahan of Colorado Moms Know Best at a recent Environmental Protection Agency field hearing.
The need to control air pollution extends the boundaries of the state of Colorado. Coal-plant emissions originating in Utah are also under review, for they are believed to be contributing to the reduced visibility in some of Colorado's national parks.
The fight to control Colorado's air pollution levels so that residents and visitors to the state are able to see clearly – see the sky while in the cities or national parks is ongoing. Whether the original phase one deadline of 2018 is confirmed or the extended deadline of 2021 selected, the haze hovering in the air will act as a reminder to everyone of the need to control Colorado's air pollution.