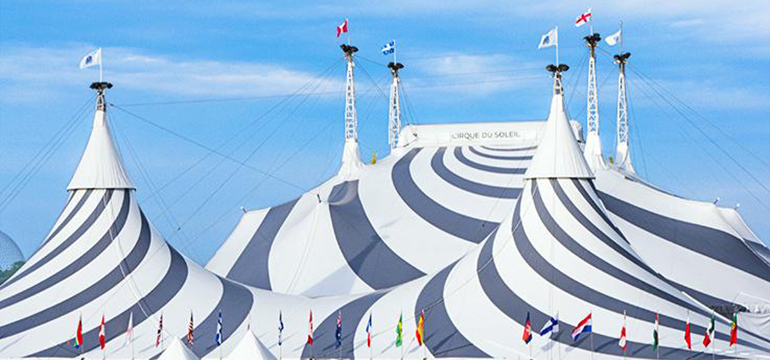 Teresa Madaleno
When it comes to reducing greenhouse gas emissions and becoming more energy efficient we often talk about large corporations but there are many other revenue generators that have to be considered in terms of offsetting emissions. For example, the show must go on but what about the endless amount of energy being used by the artistic community?
As it turns out, during their winter 2017/18 performances in Los Angeles, the world famous Cirque-du-Soleil purchased the equivalent of 532 tons of greenhouse gas in carbon offsets to be used to fund forest management projects. They did so because they estimated that between the opening of the production "LUZIA" in December and the last performance in early February, they produced 532 tons of GHG due to the electricity used to power equipment. In addition to offsetting emissions, Cirque du Soleil presented their show in LA under a light-colored Big Top, as it reflected the sun's rays and reduced the show's air-conditioning needs by about 40 percent.
The idea of theatrical artists taking the environment into account is not new. Almost a decade ago, former New York City Mayor, Michael Bloomberg introduced the concept of Broadway becoming more environmentally responsible. At the time it was dubbed, "Broadway Goes Green". Today, the Broadway Green Alliance continues to motivate the theatre community to adopt environment-friendly practices.
There are other eco efforts that target the arts. For example, Julies Bicycle is an organization that has partnered with Oxford University's Environmental Change Institute to focus on creative sustainability. Julie's Bicycle has also developed a Green Guide and partnered with the Broadway Green Alliance to help theatres transition to a low-carbon existence. Last year, they established the Creative Green Awards, which honour creative organizations that make a strong effort to enforce environmental actions.
Many theatre companies, as well as other artistic and cultural organizations see both monetary and environmental value in going greener and cleaner. In recent years, energy auditing has become part of the process for many organizations trying to determine how to be more energy efficient.