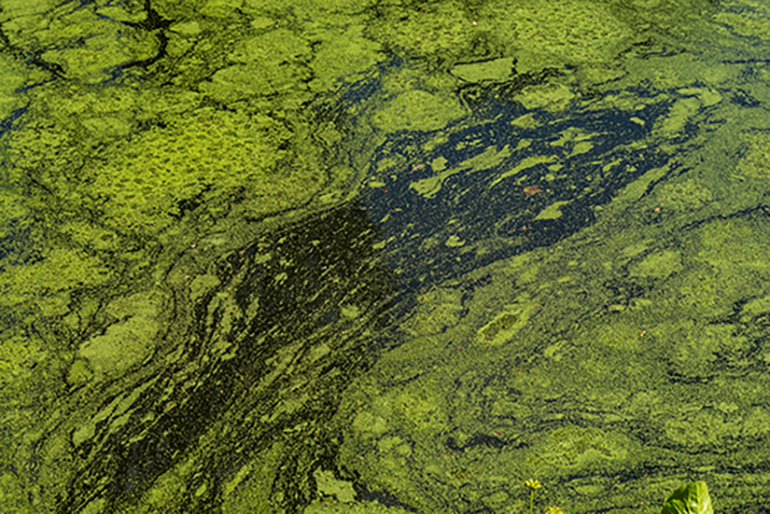 Teresa Madaleno
Pollution or release of toxins into our waterways has created a big problem by spurning the growth of blue-green algae and this means some areas of North American are subject to constant water monitoring. It's necessary to protect drinking water supply since uncontrollable algae may release toxic substances. Now, modern technology is making monitoring much easier.
Researchers have developed a "smart monitoring" system, which combines a number of technologies to measure algae growth. According to Science Daily, one of the best parts is that the power supply for the system runs by wind and solar cells.
Karlsruhe Institute of Technology in Germany developed the monitoring system in cooperation with local electronic companies. It was a project funded by the Federal Ministry of Education and Research.
Dr. Andreas Holbach who coordinates projects like this has been quoted as saying, "High pollutant concentrations threaten drinking water resources, protection zones, or aqua farms worldwide. Blooms of cyanobacteria may release toxic substances that are hazardous for man and the ecosystem."
Traditional systems for water monitoring are typically based on a multitude of independently acting sensor systems, which slows down the collection of data. The experts insist to get proper readings they have to measure quickly as variables in water are constantly changing. This new system is a multi-sensor buoy that can allow for quick and comprehensive analysis of water quality.
This new smart buoy will be used to measure temperature, oxygen, greenhouse gases and algae content in various bodies of water. When it comes to large bodies of water, the researchers admit that they will have to use additional remote sensing collected from aircraft, including satellites and drones. Along with the buoy data this will make for a detailed monitoring process.
To learn more about this smart buoy click on the Karlsruhe Institute of Technology link below:
http://www.kit.edu/kit/english/pi_2016_117_smart-buoy-for-measuring-water-pollutants.php