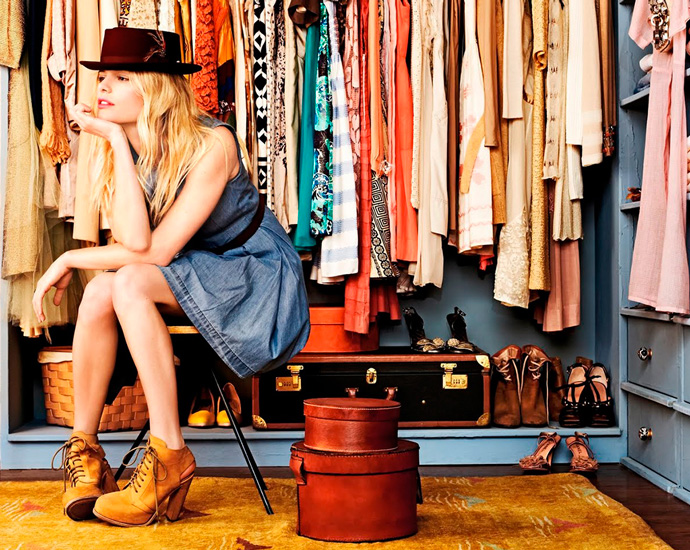 So have you noticed how there are more thrift shops opening up in cities across the world? What about street corner donation bins? Many people have taken notice and while they may think this is a sign that poverty is soaring, it isn't the only reason for the surge in recycling of clothes and household items.
Elizabeth Cline writes in her 2013 book, 'Overdressed' that we are getting rid of five-times as much clothing as we did 25 years ago. Well, over 80 percent of it ends up in the landfill. As it turns out, this turns off consumers. Yes, buyers are demanding that we do something about the mountain of textile waste in our dumps. You might say that reduce, reuse and recycle is in fashion.
Clothing isn't the only sector that consumers are looking at when it comes to environmental sustainability. A television series produced in Australia and viewed online around the world has awakened millions of consumers, as it points out just how wasteful we are as humans. You can see a preview of 'War on Waste' by clicking the YouTube link below.
While Australians are demanding that government officials do something to crack down on waste, others are not waiting. They are taking matters into their own hands. For instance, a woman in the U.K has started her own school uniform recycling program. Vanessa Craig has said that it eliminates waste and helps those on a tight budget purchase uniforms for their kids at a more reasonable price.
The bottom line is – consumers are increasingly aware of the negative effect waste has on their wellbeing and as a result, they now expect companies to do the right thing by producing in an environmentally responsible way. They also expect reusing and recycling to be common practice.
Expansion of recycling has huge potential. Electronics scrap has given the U.S economy a 20 billion dollar boost, while recycled office furniture is expected to generate close to 3 billion by the year 2020. These are just two examples in a myriad of sectors expected to see growth in terms of recycling revenues and job creation over the next decade.
What's Happening?
Electronics have a shorter life cycle then they did just a few years ago. This means the generation of solid electronic waste is increasing at warped speed. Since announcing the expansion of Sparta's ReECO Tech brand to include electronic recycling, we have collected and recycled laptops, cell phones, printers, copiers, as well as a host of other consumer and office electronics that would otherwise pile up in landfills. As our electronics collection system continues to grow, we are working on developing avenues to further advance our conversion efforts.