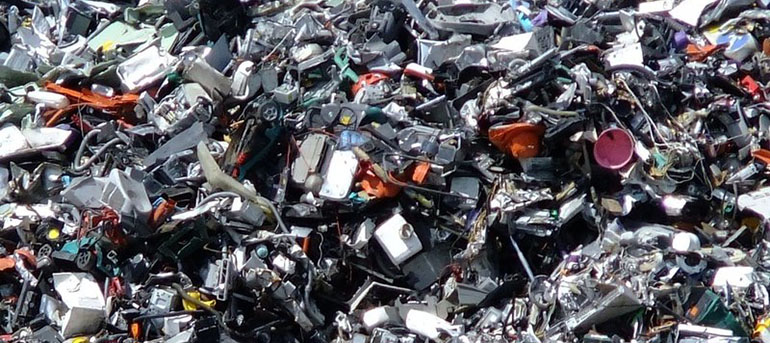 Samantha Zeitz
Despite the resurfacing of climate deniers, spurned on by U.S President, Donald Trumps withdrawal from the Paris Accord, leaders in just about every industry are feeling the pressure to be cleaner and greener. This includes those who manufacture electronics. Well, now there is even a watch-dog telling us what companies are making products that are e-scrap worthy, thus increasing the pressure on companies to do the right thing.
Environmental advocacy group Greenpeace took on the task of seeing how well electronic gadgets from the most popular manufacturers would score based on recyclability and other criteria. To be more specific, they were looking at which companies were using recycled materials, which ones were easier to repair instead of replacing, and which products were easier to recycle at the end of life. The group compared Acer, Amazon, Apple, Asus, Dell, Fair Phone, Google, HP, Huawei, Lenovo, LG, Microsoft, Oppo, Samsung, Sony, Vivo and Xiaomi.
When it came to repairs, Fairphone, Dell, and HP took top spot. What put these companies above the others? Use of standard parts, minimal adhesive usage, and ability to provide spare parts and publish readily available repair manuals. Samsung and LG were next in line being able to produce repairable laptops but their newer smart phones weren't as E-scrap friendly. Apple and Sony followed, not providing many ways to repair their products. Microsoft finished in last with technology that was deemed "some of the least repairable tablets and laptops." It was also noted that to provide some repairs to the technology, you had to further damage the device to access the parts.
Looking at the use of secondary materials was a bit trickier based on lack of information. Of the 17 companies compared in the report, only six of them have published a basic list of suppliers. Fairphone and Dell provide details about their products and specifics when it comes to their suppliers. Apple and Dell were praised for being the most detailed in terms of listing material composition for all their products, and included details about recycled content. HP proved to use 11 per cent recycled materials, in taking 132,000 tons of material from end of life products. The lowest scoring company was Amazon but, mainly because they failed to provide enough data to evaluate.