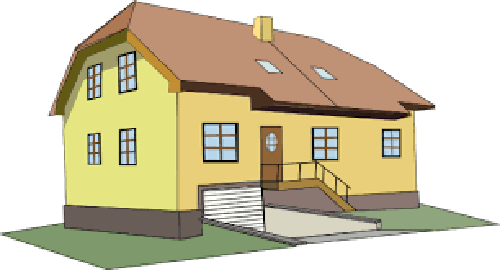 There is no denying that we live in a world where people are constantly on the move. At the same time, more of us want to be environment-friendly. One of the biggest contributors to our carbon footprint is our house but thanks to smart devices, today our dwellings can be much greener.
Smart homes look like any other house except a lot of the electrical equipment is hooked up to a computer. The appliances know when to turn on and off and can even monitor their own energy usage. Some appliances have their own controls and you can use wireless communication in some cases to speak to them. You may have heard of Alexa. She's a voice assistant that can control everything from your thermostat to your security system. A Bluetooth can be used to connect with a hub like Alexa to control mechanisms in your house.
There are various ways to adjust your heating and air-conditioning remotely in order to save energy. In the cooler months, the Nest thermostat turns itself down when you leave the house and you can control it from anywhere. For instance, if you have gone out and you know you will be home in a half hour, you can turn the temperature up via your cell phone so that when you walk in the door, it is back to your desired temperature.
Lighting is a big part of your house. You can use programmable lighting or voice control to adjust lights. LED lights are becoming incredibly popular, which is great because it is driving the price down. LED's have a long life span. In fact, some can last up to 100,000 hours. An added bonus is that they are recyclable.
A smart home really has a lot to offer from both an environmental point of view, as well as a cost-savings perspective. For those who consider themselves gadget lovers, a smart home is a dream come true.