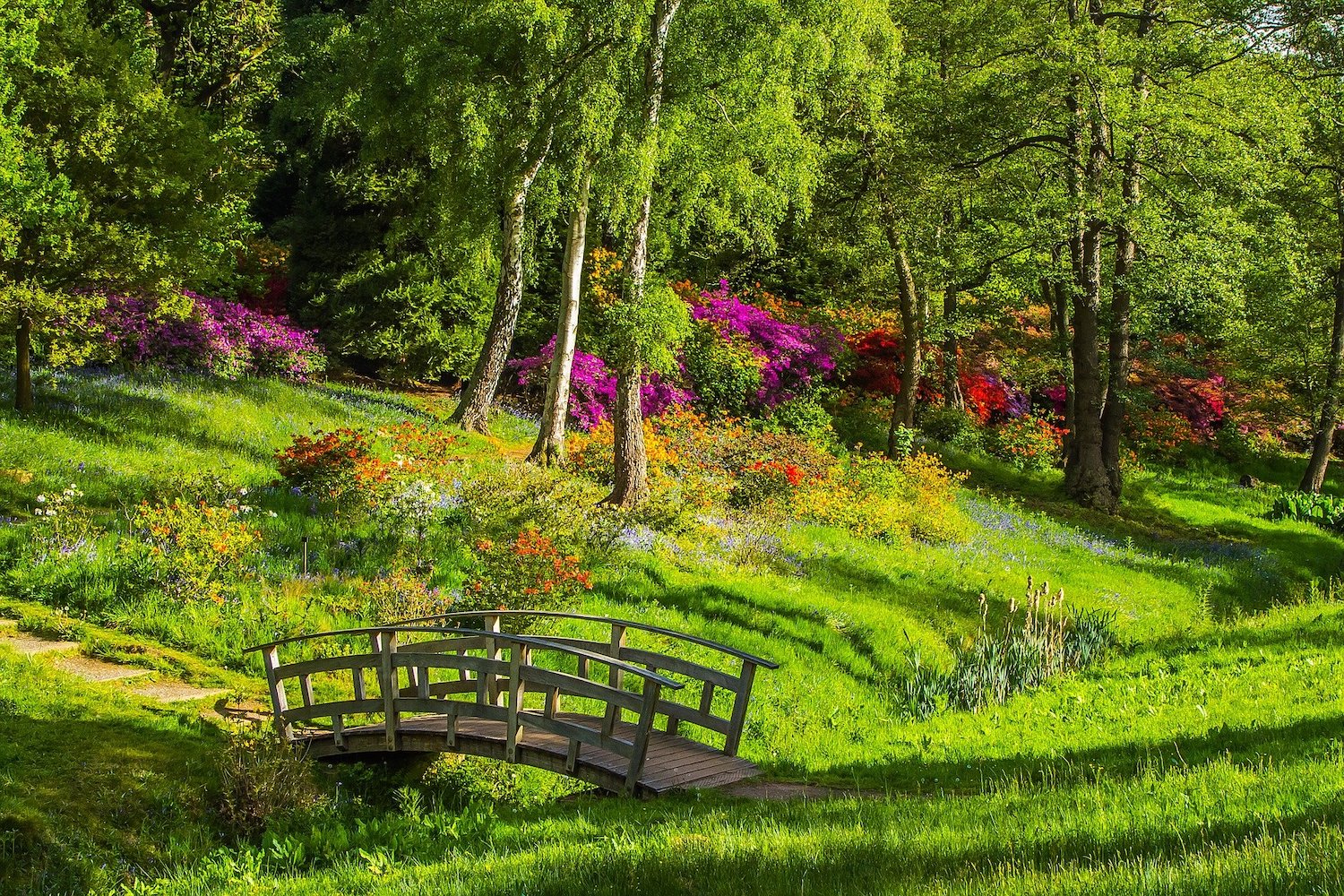 – Lane Simond:
Green space provides health and climate mitigation benefits. In fact, countless studies have demonstrated this, so Sparta Group has become a big proponent of green zones, as well as other human safety measures.
"We've learned from overwhelming amounts of research that natural spaces and engineered green spaces are key to good mental and physical health. Parks, trails, greenways, thriving forests, gardens – these are all vital to our existence," Sparta President John O'Bireck, recently stated.
Greenspace and Health
There has never been a stronger and louder call for pro-mental health measures. Most Canadians are familiar with the annual Bell Let's Talk campaign that raises millions for mental health, but Canada is also home to CAMH, one of the most respected and largest mental health teaching hospitals in North America. Experts at CAMH have stated that the world is undergoing a mental health crisis to a degree we have never seen before. Furthermore, the pandemic has amplified concerns about emotional well-being. Studies show that exposure to natural environments is psychologically restorative and gives people the ability to better reflect on life problems. Meanwhile, the World Health Organization (WHO) reports that chronic disease is on the rise. While greenspace is not the only saviour, it can be part of the toolbox that is needed to address both mental health and chronic disease. Physical activity offered by green spaces are known to enhance exercise and specifically fight obesity, cardiovascular disease, respiratory ailments, and a host of symptoms associated with chronic illness.
"Our focus at Sparta has always been environmental technology, but we came to realize that if we are working so hard on making sure we have a healthy planet then we should also be contributing in some way to people's well-being. Afterall, what good is a clean, green planet if we don't have healthy people to live, work and play on it?" said Sparta Communications Consultant, Teresa Madaleno.
Sparta and Your Health
Here's what Sparta is doing to promote good health:
• In partnership with FLC Group, Sparta is transforming an old, decommissioned WWII property in Ontario's Prince Edward County into a sustainable housing development. The community is close to forests and walking trails, but even more greenspace has been incorporated into the working designs for the community, including gardens, streams, and parks.
• Late last year, the Company established Sparta Health Group Ltd. to address some of the concerns associated with COVID-19, including helping some of the most vulnerable exposed to the virus, get much needed PPE through a seamless procurement process.
• In July of 2020, Sparta assembled a line of COVID-19 safety tools to assist the trucking industry, knowing that truckers are putting their lives at risk while on the job during the pandemic.
• Sparta is now working with strategic partner, CORE-19 to provide and apply an effective, non-toxic, antimicrobial in the workplace to ensure a safe barrier between germs/bacteria and workers. The antimicrobial formulation works for up to 30 days and is sprayed by robots so employees can focus on their jobs, instead of spending valuable time cleaning and disinfecting surfaces.
• Sparta recently signed a MOU with Ethema Health Corp that could see them expand the fight against emerging pathogens into new markets.
• The Company is now offering the Canadian trucking industry, as well as other business sectors both antibody and antigen rapid tests to help maintain a healthy workforce. The tests are authorized by Health Canada.
• Sparta's e-waste recycling plant located in Toronto is a zero-waste facility. That means nothing gets thrown out. Electric waste is not only bad for the environment, it is also dangerous to human health because it contains toxic components. Today ERS/ReECO Tech is one of a few operations officially approved to help electronic manufacturers deal with the new Ontario government recycling regulations that went into effect January 2021.
These are just the highlights in terms of Sparta helping in the area of human health. Management will share more health-related information in the coming months.
While Sparta Group has taken action to protect the health of mankind, its staff continue to be focused on moving ahead on environmental commitments. Recycling and upcycling waste, transforming waste into sustainable forms of energy, optimizing energy, as well as showing business operators how to run more efficiently and save money, are all important offerings from Sparta Group.