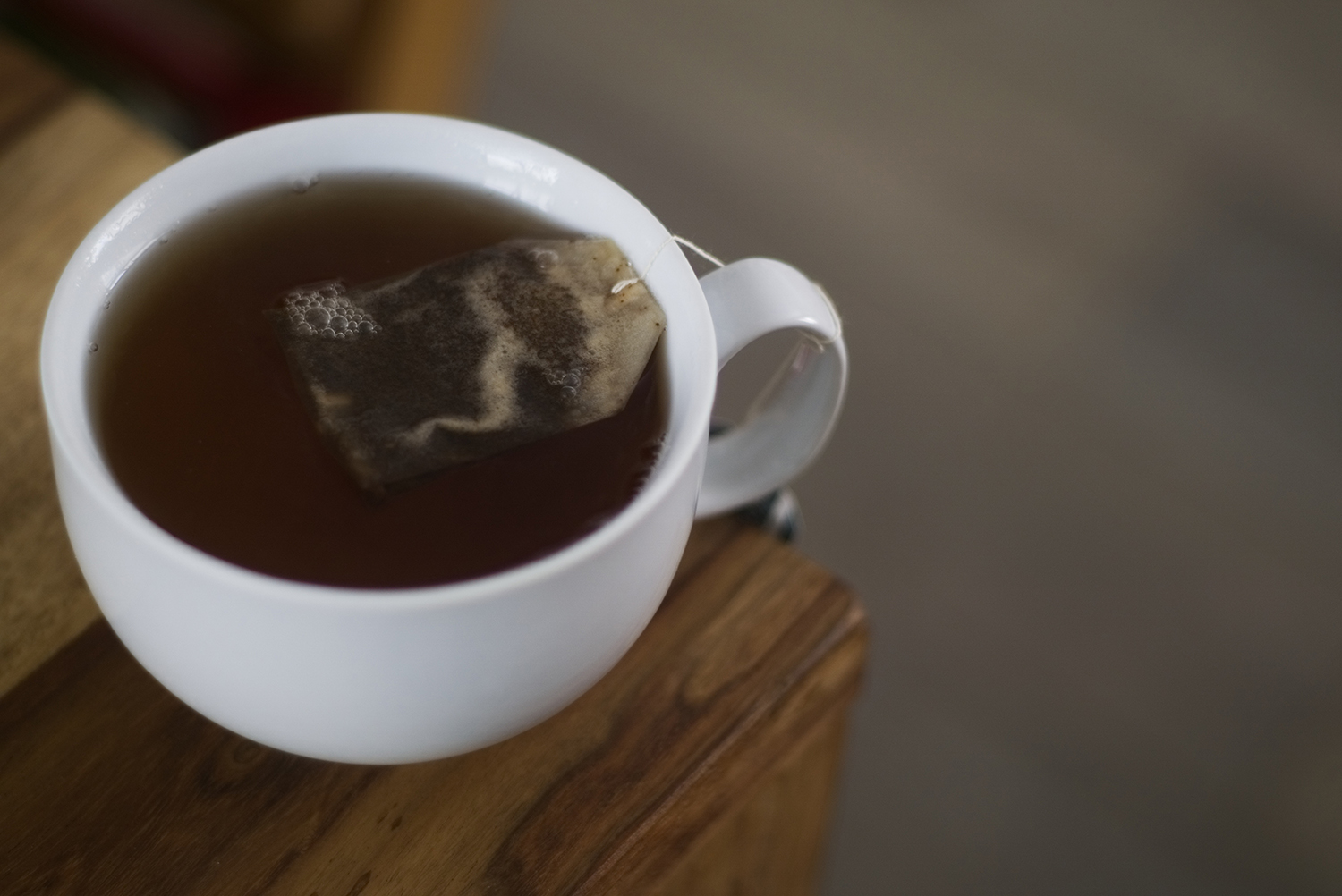 Teresa Madaleno
There are coffee lovers and there are tea grannies and I am definitely a tea granny. Tea is one of the most widely consumed beverages in the world. While I don't have current statistics for Canada or other parts of the world, I can tell you that tea can be found in about 80 percent of U.S households.
The great thing about the tea bag is that it is environmentally-friendly right? Wrong!
According to Positive Planet, the site dedicated to all things sustainable, over 95 percent of tea drinkers choose tea bags over tea leaves. They are convenient and create less mess; however, many tea bag manufacturers use polypropylene, a sealing plastic, to help keep the tea bags from falling apart. This means that when you toss your tea bags in the food waste pile, they can still cause plastic pollution. You also have to consider that some tea brands wrap their products in excess packaging.
Now the good news…the switch to biodegradable materials for tea bags is already starting to happen. For example, last spring Tetley started to test environment-friendly, plastic-free tea bags. PG tips announced not long ago that they were hoping to make all of their tea bags plastic-free by the end of this year (2018).
So how do you keep a tea bag together without polypropylene? PG has been working on a corn starch adhesive. Cornstarch is already being successfully used by the brand, Teapigs for a line of environment-friendly teas. Other brands have not publicly released their secret ingredients but tea lovers and planet conscious individuals might like to know that tea makers, Clipper Teas and Yorkshire Tea have already launched bags that are plastic free. Pukka Herbs has released fully compostable, unbleached tea bags that are plastic-free, staple-free, and are tied together with organic, unbleached cotton.
The alternative to using tea bags is to use loose-leaf tea. Loose-leaf tea sales have increased over the last decade, but are a long way from catching up with tea bag purchases.
While it may come as a surprise that your tea bags could be compromising the environment, at least you now know that there are alternatives to choose from. Before long, most brands are expected to remove plastic from the manufacturing of tea bags, thus making choosing a lot easier at tea-time.