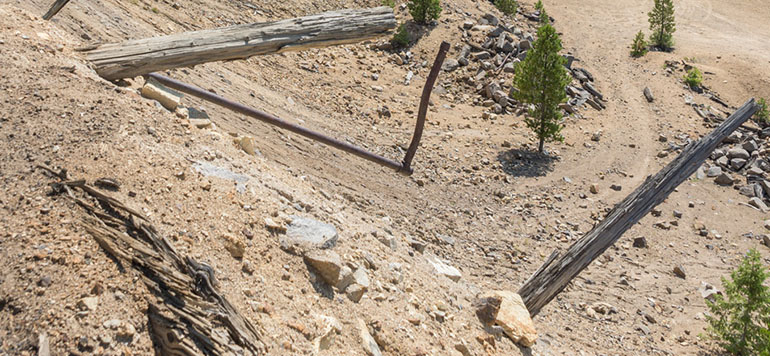 Teresa Madaleno
Perhaps the ideal place for solar panels is in the desert where it is very hot during the day and at night wind blows. This perfect mix allows for energy to be produced in the day, and when the sun is down, wind turbines can produce energy at night. However, many people don't want to live in the desert, so the question is where should we put all those solar panels?
Many of us have heard of solar farms. There are companies that will pay farmers for use of land for the production of solar energy. Yet, despite the many benefits, there is still a stigma attached to solar panels. There is also a stigma attached to old mining sites, which are now being looked at as the next best place for solar panel placement.
The CBC recently reported that the former Sullivan mine in southwest British Columbia is now home to a solar field. Thanks to an initiative by the city of Kimberley the land, which would have sat empty, now produces one megawatt of electricity. This is enough to power about 200 homes. The project began back in 2015, but there is talk of expanding this solar field. In fact, the site could one day power all of Kimberley and surrounding communities.
The idea of building solar sites on old mining lands and oil sands is gaining attention. Aside from helping the environment, this new concept gives companies a chance to generate revenue from old mining sites and generate carbon credits.
Photo Courtesy: Teck.com
The Mining industry seems to have interest in renewable energy beyond generating revenue from closed mines. For example, there are many ongoing mining operations that are looking for ways to reduce their energy use. Expansion into the mining sector is a focus for Sparta, including development of technologies to reduce emissions underground. According to officials with the Mining Association of Canada, interest in renewable energy in all phases of mining have picked up.