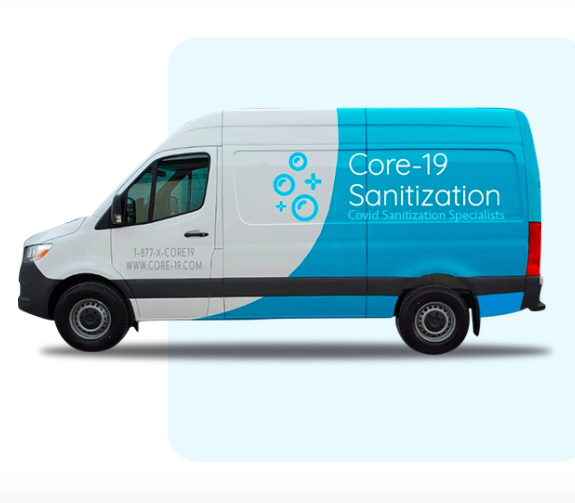 – Teresa Madaleno:
The word antimicrobial comes from the Greek words anti (against), mikros (little) and bios (life) and refers to substances that act against microbial organisms.
Antimicrobials are nothing new; they've been used for hundreds of years. In recent history they have been a saviour in several business sectors, where microbes can wreak havoc, including the medical sector, the agricultural sector, and the food processing sector. As with most technologies though, antimicrobials have advanced over time. Sparta looked at a lot of different antimicrobials before settling on a formulation that they felt would be effective but safe for customers. Of course, the emergence of COVID-19 meant making the right choice was even more important.
The Background
In the summer of 2020, Sparta announced that it had secured an exclusive licensing agreement to distribute, co-develop and manufacture a suite of nanotechnology antimicrobial formulations to provide truckers protection during COVID-19. The licensed compounds, which are FDA, EPA and Health Canada registered kill 99.99 percent of dangerous viruses, bacteria, and microbes, including SARS and MRSA, on contact. In addition, the formulations have been designed to create a continuous antimicrobial shield that prevents such organisms from attaching to the surface where the pathogen protection has been applied, without risk to humans, animals, or crops. The environmental technology company quickly expanded its client base beyond trucking, considering COVID-19 concerns in many different industries. The broad-spectrum performance of this antimicrobial makes it ideal for use in hygiene critical environments, but there are a lot of antimicrobials on the market and not a lot of great methods for applying them. This is where Core-19 comes in.
The Core-19 Connection
"We knew it wasn't enough to have a good formulation to address germs and bacteria, we had to have an efficient dispersion system and highly qualified crews to operate the equipment. We secured technology in the way of a robotic device that sprays rooms of all configurations in a consistent, complete way via remote control – and perhaps one of the most important things we did was develop a partnership with Core-19 to take charge of all the spraying for customers," said President and Chief Technology Officer for Sparta Group, John O'Bireck.
Core-19 is a full-service sanitization operation that not only employs highly trained work crews, but also has compliance officers to make sure each application is carried out properly. The entire Core-19 team – management, office personnel, and sanitization crews take safety to the highest level. They are known for making the service quick and easy so that workplace disruption is kept to a minimum.
If you are a business in need of protection, you can have your employees take time out of their day to spray one of the many antimicrobials on the market that have to be applied over and over, but that takes up valuable time. With Core-19, spraying one time lasts up to 30 days and you are left with a Disinfection Certificate verifying that the premises have been professionally sanitized. That certificate can be posted on the wall of your office, restaurant, gym, or whatever type of business you run so that anyone coming from the outside knows you are doing your part to try to protect them.
To learn more about Sparta's antimicrobial dispersion partner, Core-19 visit www.core-19.com.